Puget Sound Bank offers banking services to corporate and individual customers. The bank was established in 2015; it is headquartered in Bellevue, Washington and works as a subsidiary of Puget Sound Bancorp, Inc.
Website: http://pugetsoundbank.com/
Routing Number: 125108751
Swift Code: See Details
Telephone Number: 425-455-2400
Founded: 2015 (8 years ago)
Bank's Rating:
Puget Sound Bank continues to provide customers with reliable and safe online banking services through its website and mobile apps. It's pretty easy to manage your bank account online; however, many users are struggling with this and that's why we have created this short guide. You will find here steps that will help you to easily login, reset password and sign up.
How to login
You will need t provide here your login details and once the bank verifies them, you will be able to sign in. These are the steps you will need to follow to sign in:
Step 1-Open http://pugetsoundbank.com/
Step 2-Click account login
Step 3-Provide your online banking ID and click login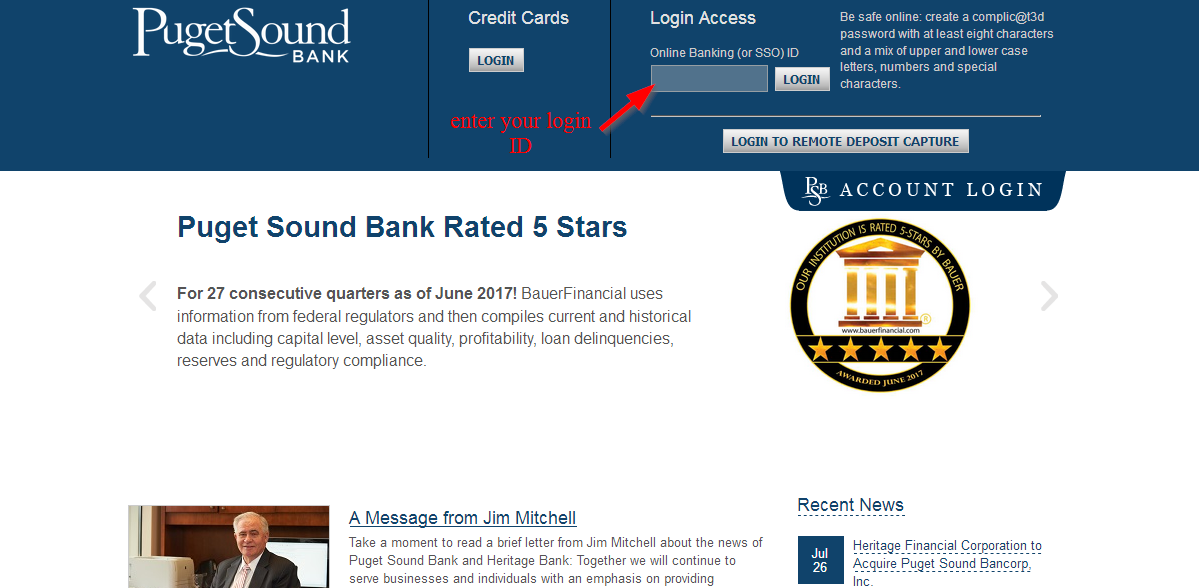 Step 4-Enter your online banking password and click submit
How to reset your password
Users who have lost their passwords can reset it in only a few simple steps. This way, they can login anytime they want to continue accessing the online banking services. These steps will help you to reset your password:
Step 1-Enter your login ID in the login box on the homepage to access the password screen
Step 2-Click reset password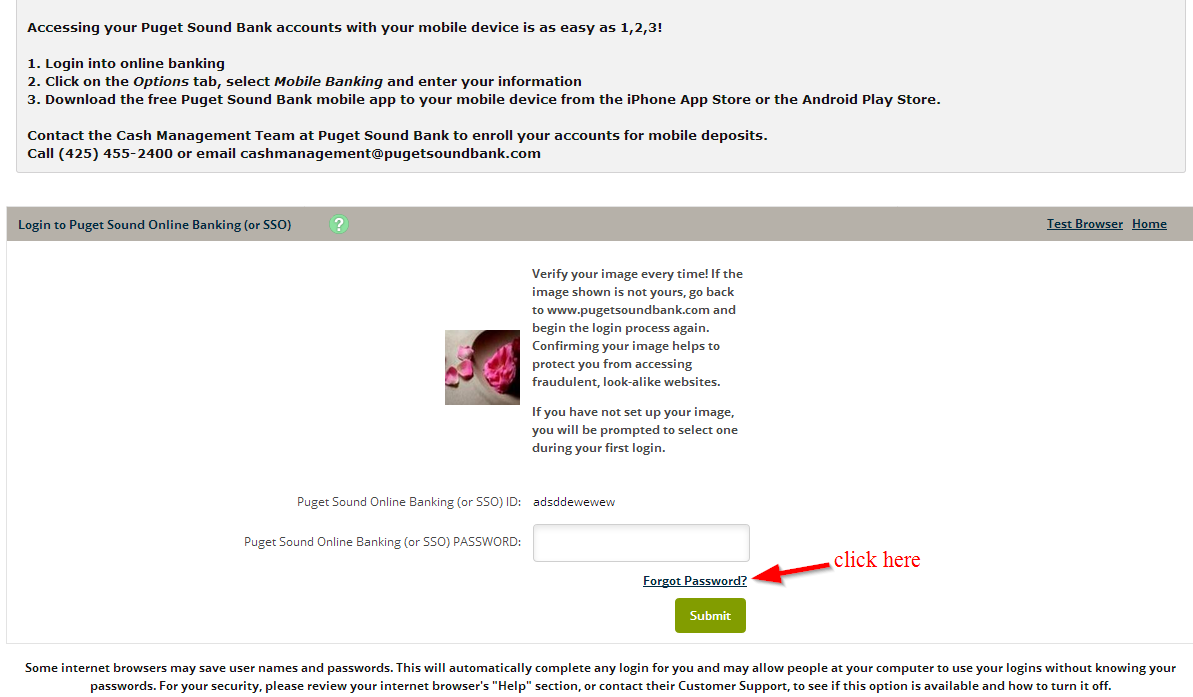 Step 3-Enter your online banking ID, email address on file and email subject and click continue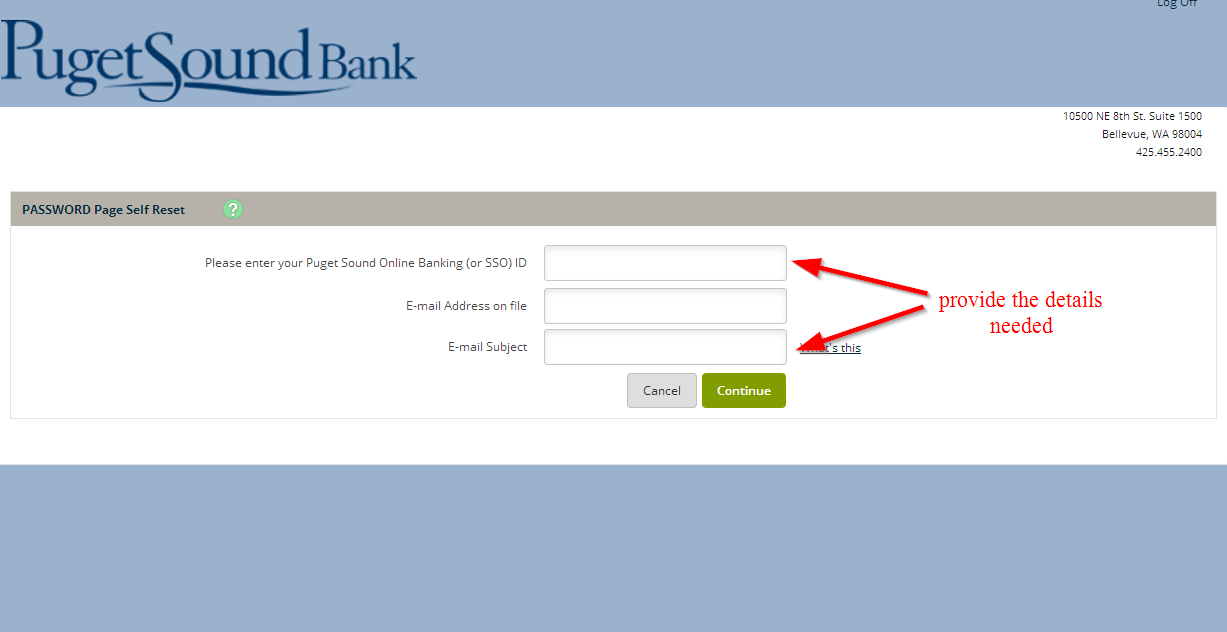 How to enroll
If you have a bank account with Puget Sound Bank, you can easily register. However, unlike most banks that allow you to register on their website, this one requires you to visit their nearest branch where they will help you to enroll. You can also contact them through their customer support and you will receive the help you need with registering an online account
Manage your Puget Sound Bank account online
Pay your bills
Access online customer support
Check balance
View transaction history
Find the nearest branch or ATM
View your check images
Download check images