Baker-Boyer Bank offers individual and commercial banking services and products. The bank was founded in the years 1869 and is headquartered in Walla Walla, Washington. The bank is a subsidiary of Baker Boyer Bancorp.
Website: http://www.bakerboyer.com/
Routing Number: 123300153
Swift Code: See Details
Telephone Number: (509) 525-2000
Founded: 1869 (154 years ago)
Bank's Rating:
Baker Boyer Bank internet banking services are designed to give customers a convenient and safe access to banking services from any geographical location in the world. With just a few clicks, customers can pay their bills, transfer money to other accounts, check and so much more. We have compiled a list of steps that you need to follow to complete the registration process, login in process and password resetting process.
How to login
You need to provide valid credentials in order to access your dashboard where you can manage your account from. We have compiled a list of steps for logging in that you need to follow:
Step 1-Open http://www.bakerboyer.com/
Step 2-Chooce online banking from the run down menu
Step 3-Type in your bakerboyer online ID and click submit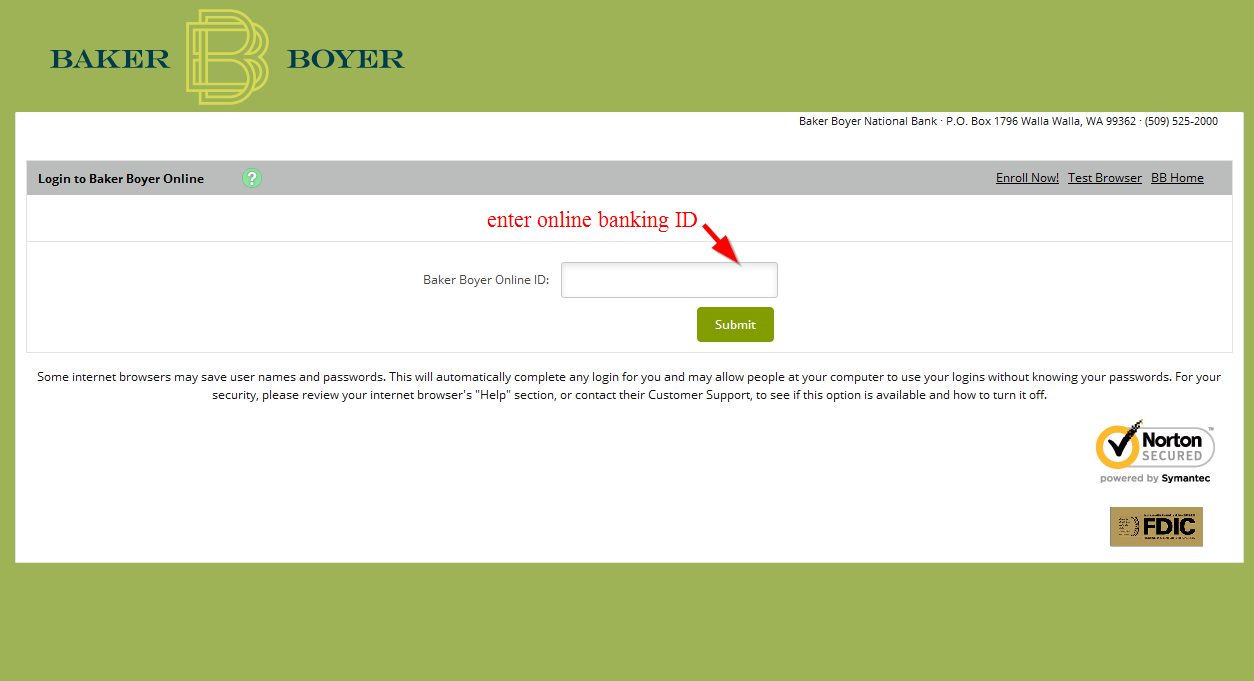 Step 4-Provide a valid password for your account and click submit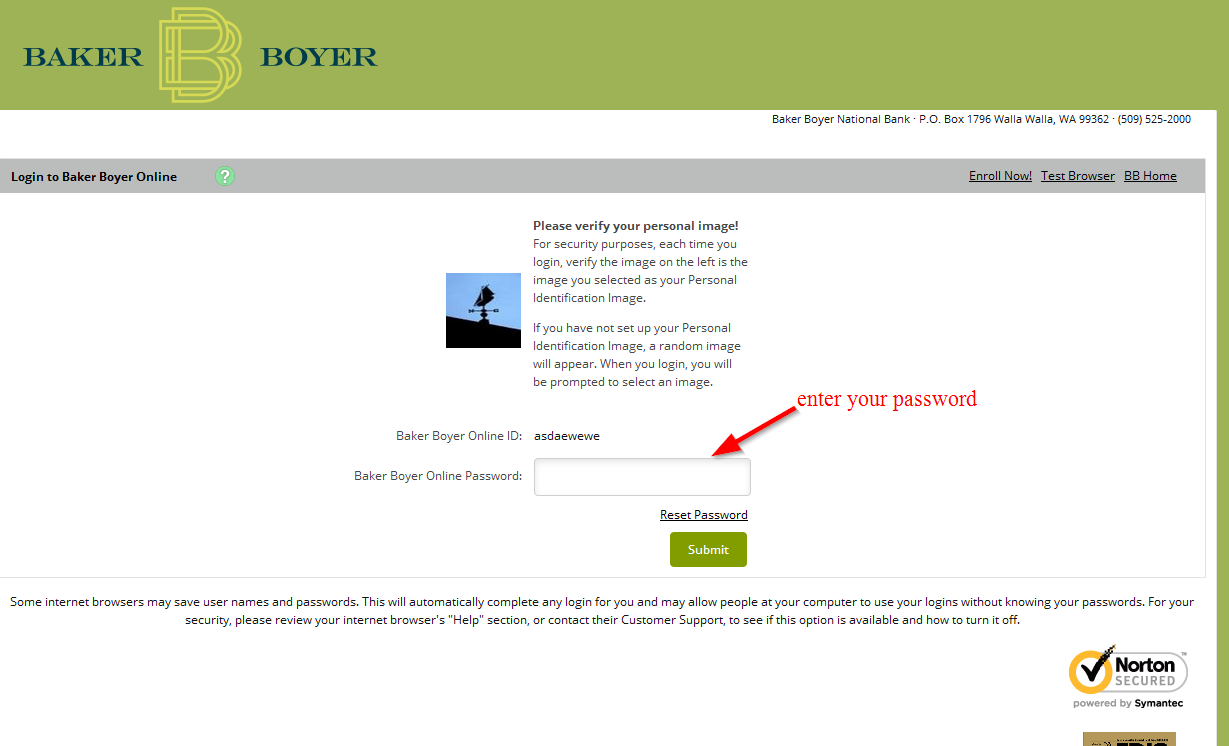 How to reset your password
Many people tend to forget their passwords because of a busy lifestyle or may they want to change it for purposes of security. The steps that you need to follow have all been covered here:
Step 1-Follow steps 2 & 3 shown above
Step 2-The click reset password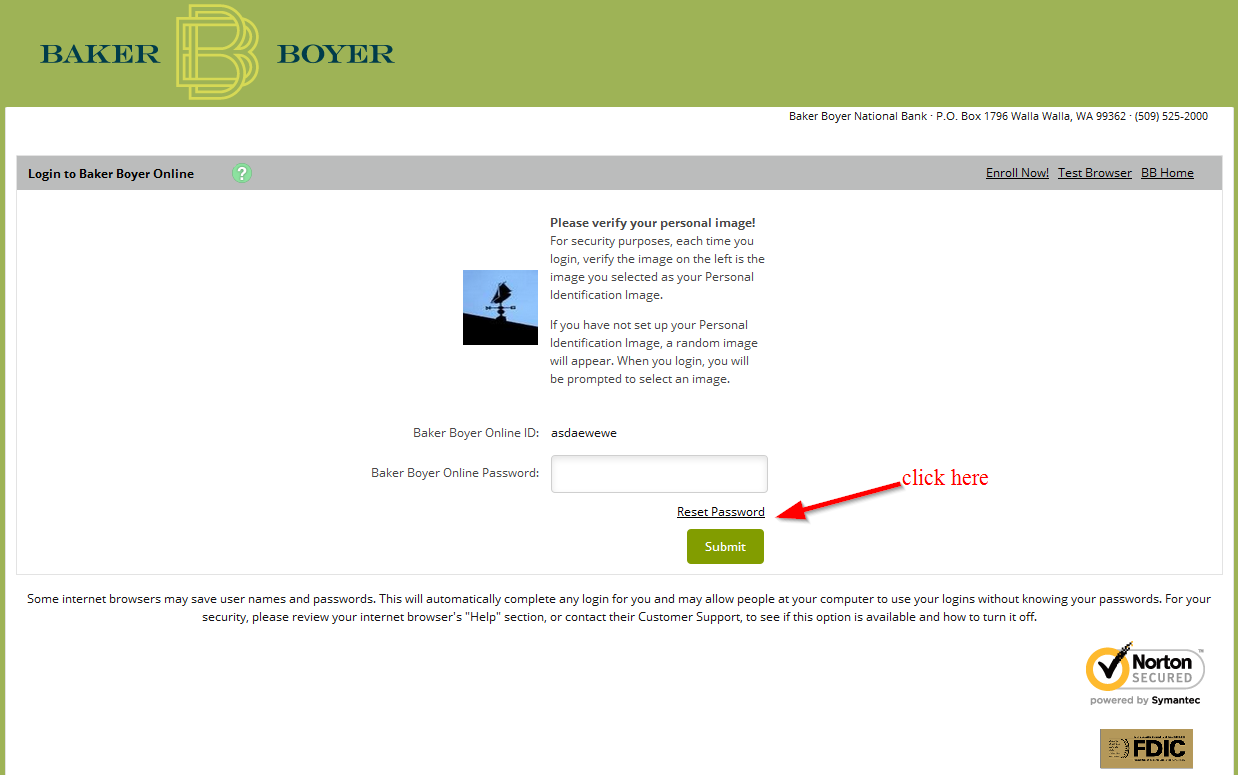 Step 3-Type in your baker boyer online ID, email address on file and your email subject and then click continue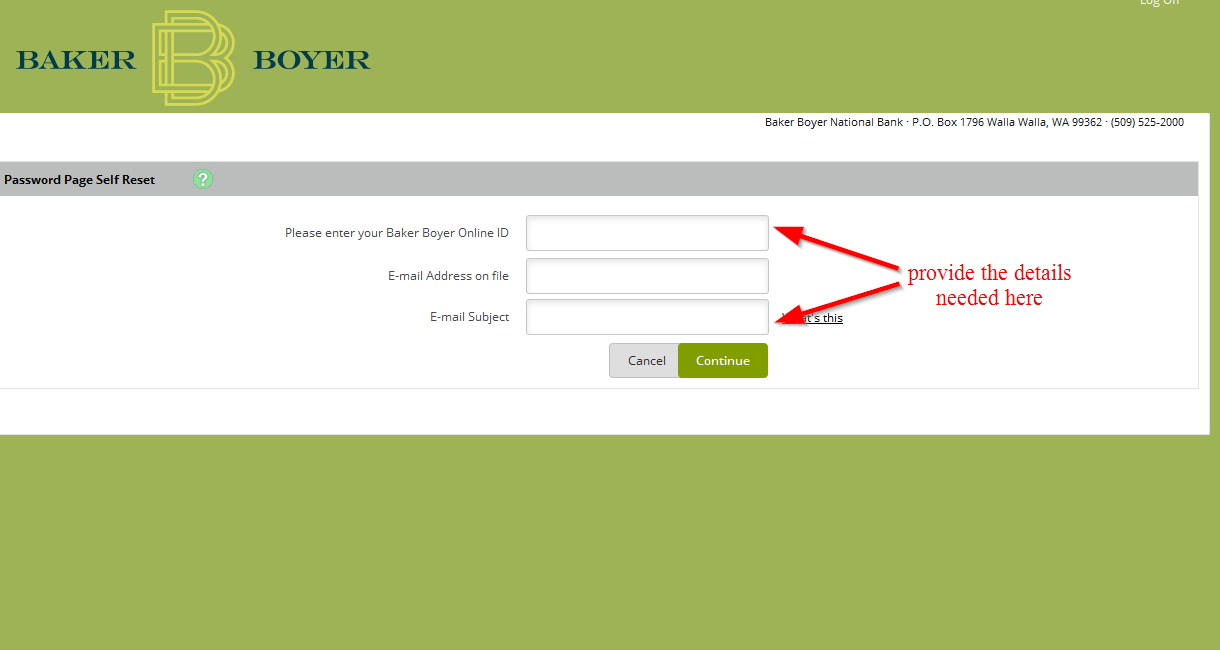 How to enroll
Register for an online account shouldn't be difficult if you are valid member of the bank. The bank has your details and all you need to do is to provide them so that the bank can verify. Here are steps to follow:
Step 1-Choose your account type as we did on the homepage
Step 2-Click enroll now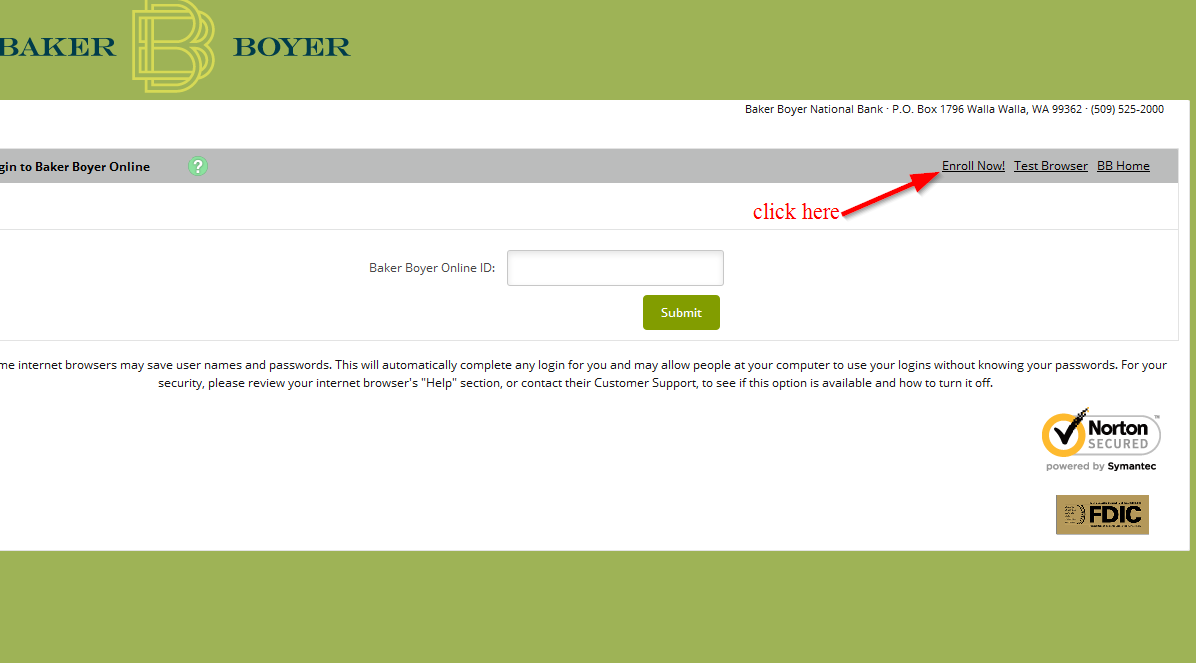 Step 3-Carefully read the terms of use and click I agree to confirm that you have read
Step 4-Specify if you want to work with a specific banker. Enter the employee name and click continue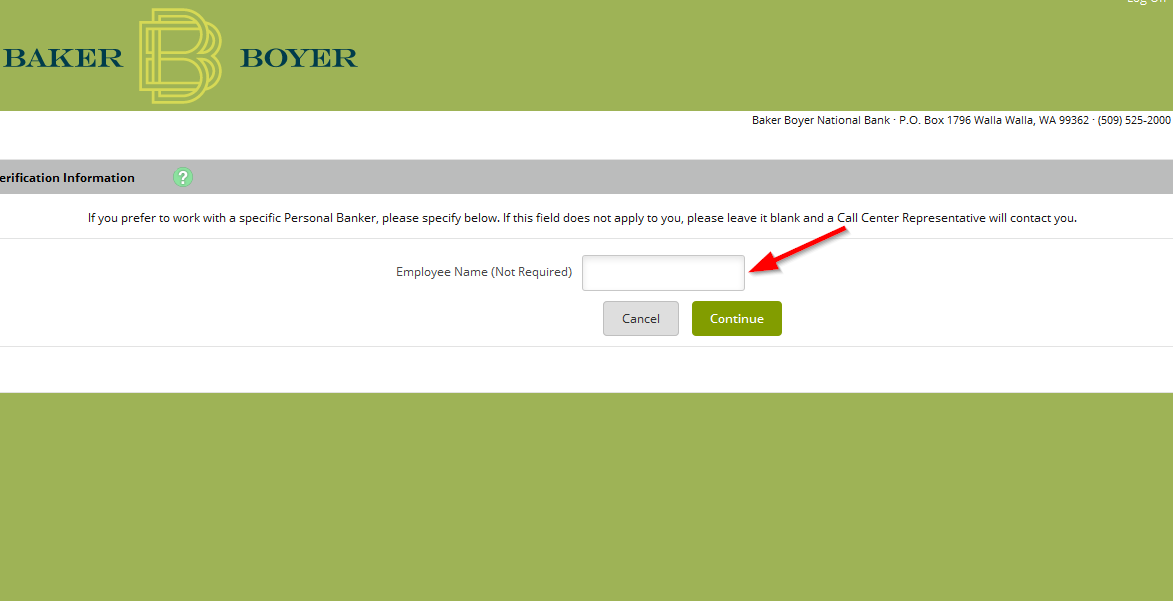 Manage your Baker Boyer Bank account online
Pay bills
Check balance
Transfer money
Deposit your checks
Access customer support