Wintrust Bank operates as a community bank with headquartered in Chicago, Illinois. The bank was established in 1994 and operates as a subsidiary of Wintrust Financial Corporation
Website: http://www.wintrustbank.com/
Routing Number: 071925444
Swift Code: See Details
Telephone Number: 773-227-7074
Founded: 1994 (29 years ago)
Bank's Rating:
Wintrust Bank has given its members unlimited and safe access to their accounts as well as other financial services offered by the bank. With an easy to use interface, the bank's website makes it easy for the customers to navigate easily. There is also an app for members to download on their smartphones. This guide will walk you through steps for logging in, changing password and enrolling.
How to login
You can login into your online account with just a few clicks. This is a very simple process that you need to take to login:
Step 1-Click http://www.wintrustbank.com/
Step 2-Choose the type of account you have. In this case, we will choose personal online banking. Please see the image below
Step 3-Enter a valid user ID to proceed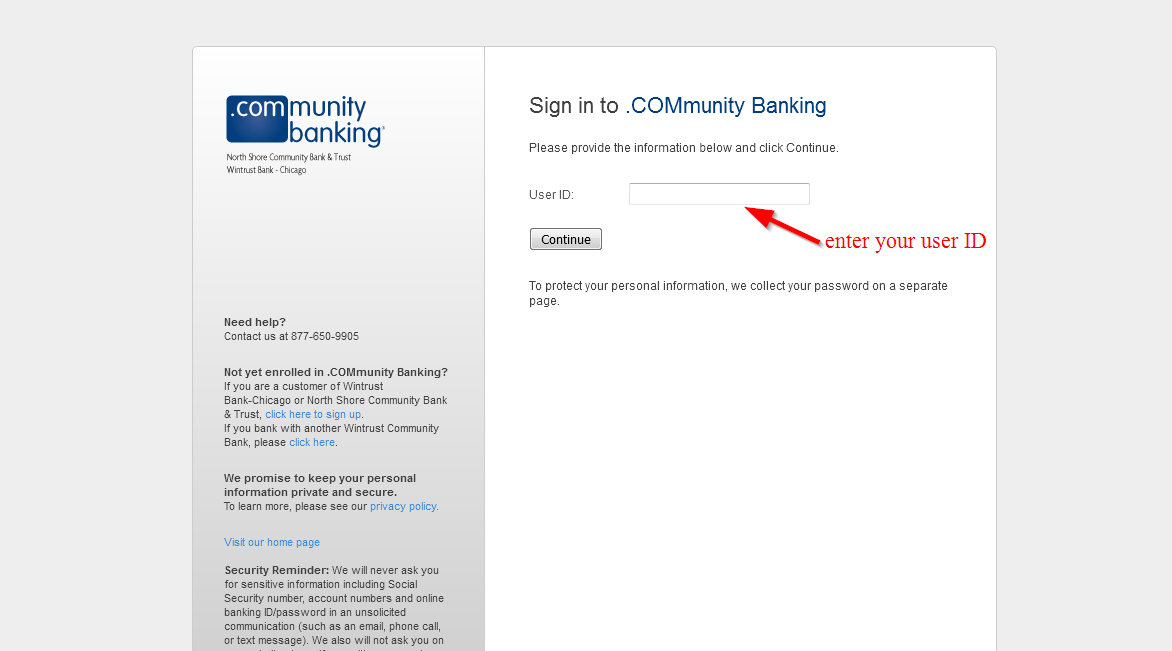 Step 4-Type in your password
In order to access the password page, you will need to use a valid user ID
How to reset your password
If you have forgotten your password, you can actually reset it. However, for Wintrust Bank, you will need to use a valid user ID in order to access the next login page where you will find the password resetting link.
Just click the link and follow a few simple steps to proceed with changing your password. Once you have reset your password, you can use it anytime.
How to enroll
The enrolling process is very simple if you are member of the bank. It shouldn't take up much of your time provide you provide the correct details in the relevant fields. The steps you need to follow have been covered here:
Step 1-On the left side of the website, just below the login section, you will see sign up for online banking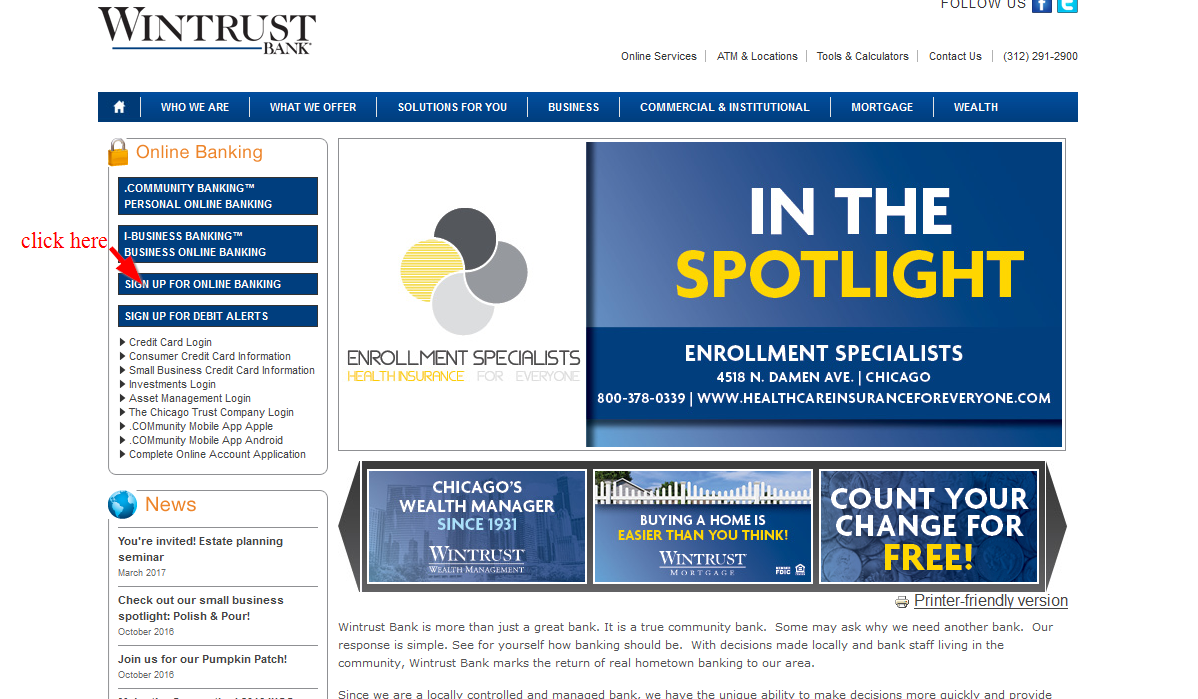 Step 2-Choose your bank to proceed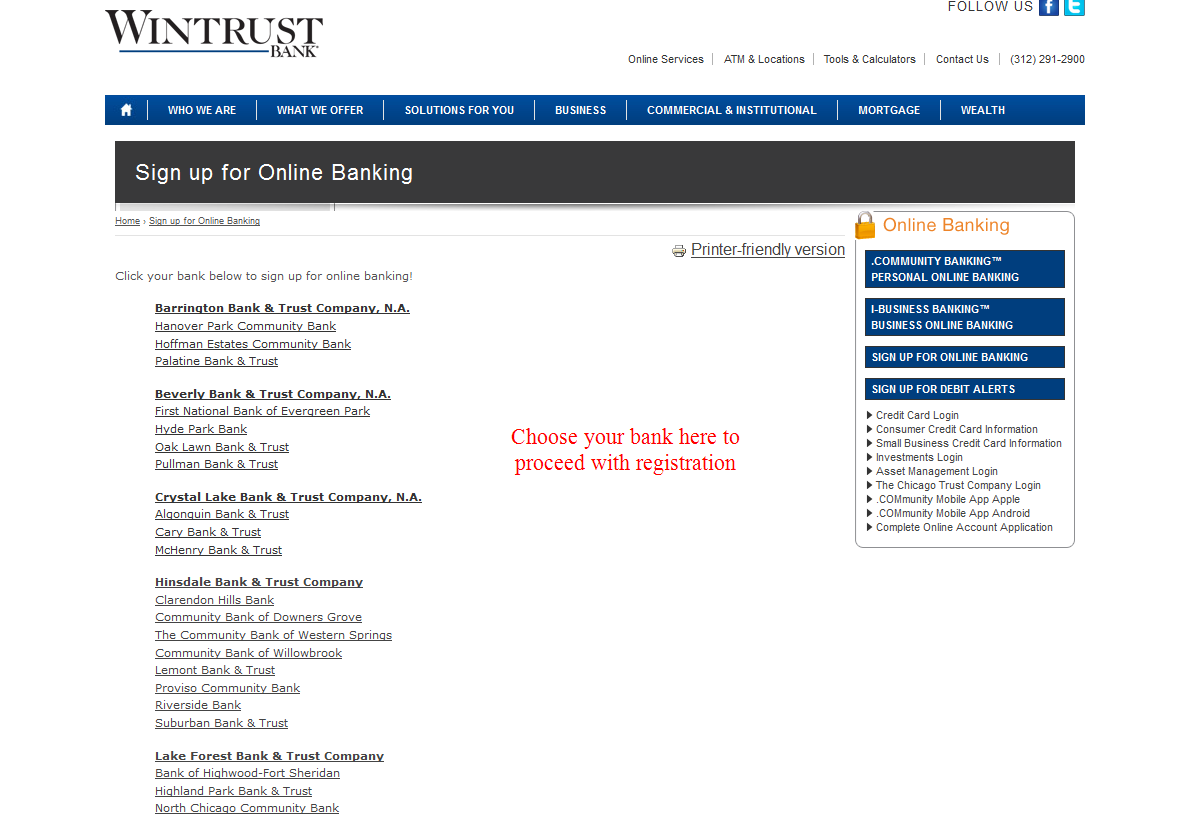 Step 3-Follow the necessary steps to complete the registration
Manage your Wintrust Bank account online
There are many benefits that you will get to enjoy when you sign up. They include:
Paying bills
Transferring money
Checking account balance
Viewing eStatement
Accessing customer support