Arizona Business Bank is part of a multi-billion CoBiz financial institution that provides personalized services and products to the community. The bank was established in 1996 and is headquartered in Arizona.
Website: https://www.azbizbank.com/
Routing Number: 122105540
Swift Code: See Details
Telephone Number: 602-217-1580
Mobile App: See Details
Founded: 1996 (27 years ago)
Bank's Rating:
Arizona Business Bank provides a safe way for customers to manage their bank account from anywhere in the world. Customers who have a valid bank account with the bank are required to sign up on the bank's website. They will be required to sign into website every time they want to bank. Here are steps to help you manage your online account.
How to login
You will be required to sign into your online account anytime you want to access the banking services. The following steps will help you to sign into your online account:
Step 1-Open https://www.azbizbank.com/
Step 2-Click online banking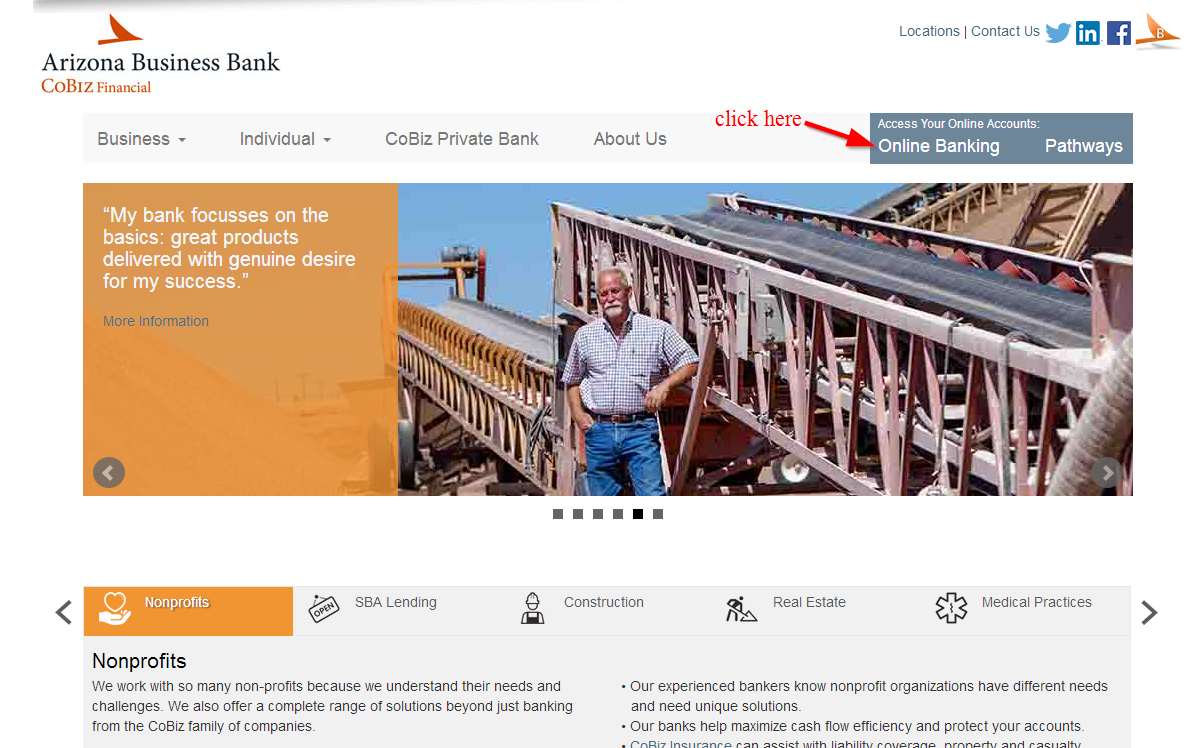 Step 3-Enter your online banking sign on ID and click submit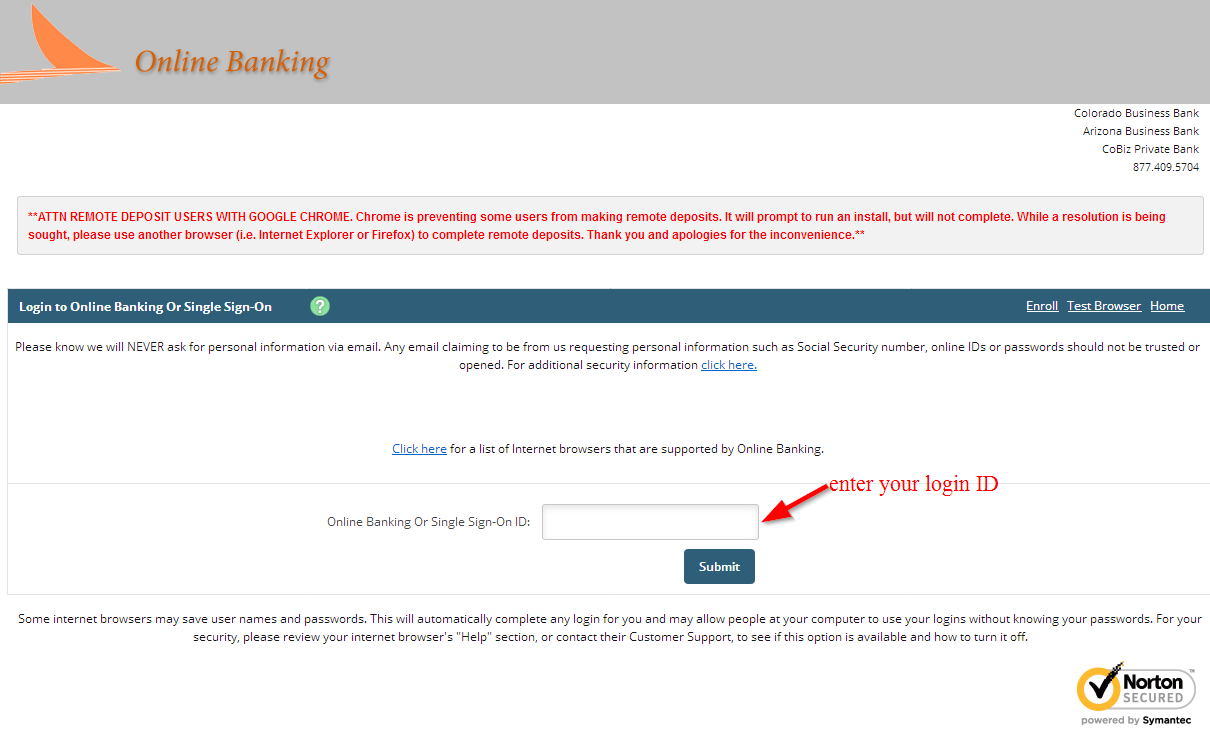 Step 4-Enter your sign on password and click submit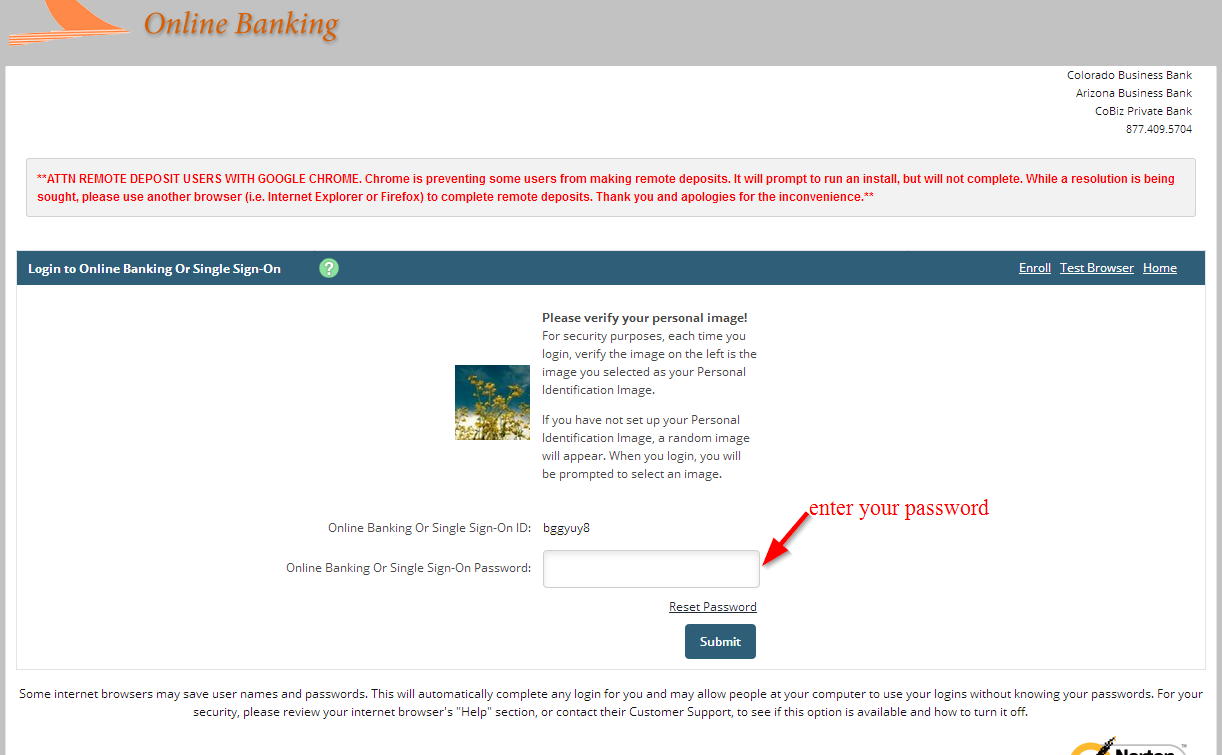 How to reset your password
Users can easily change passwords for their online accounts by providing a few details about their bank accounts. The following steps should help you to change password for your online account:
Step 1-Click online banking and provide your sign on ID
 Step 2-Press reset password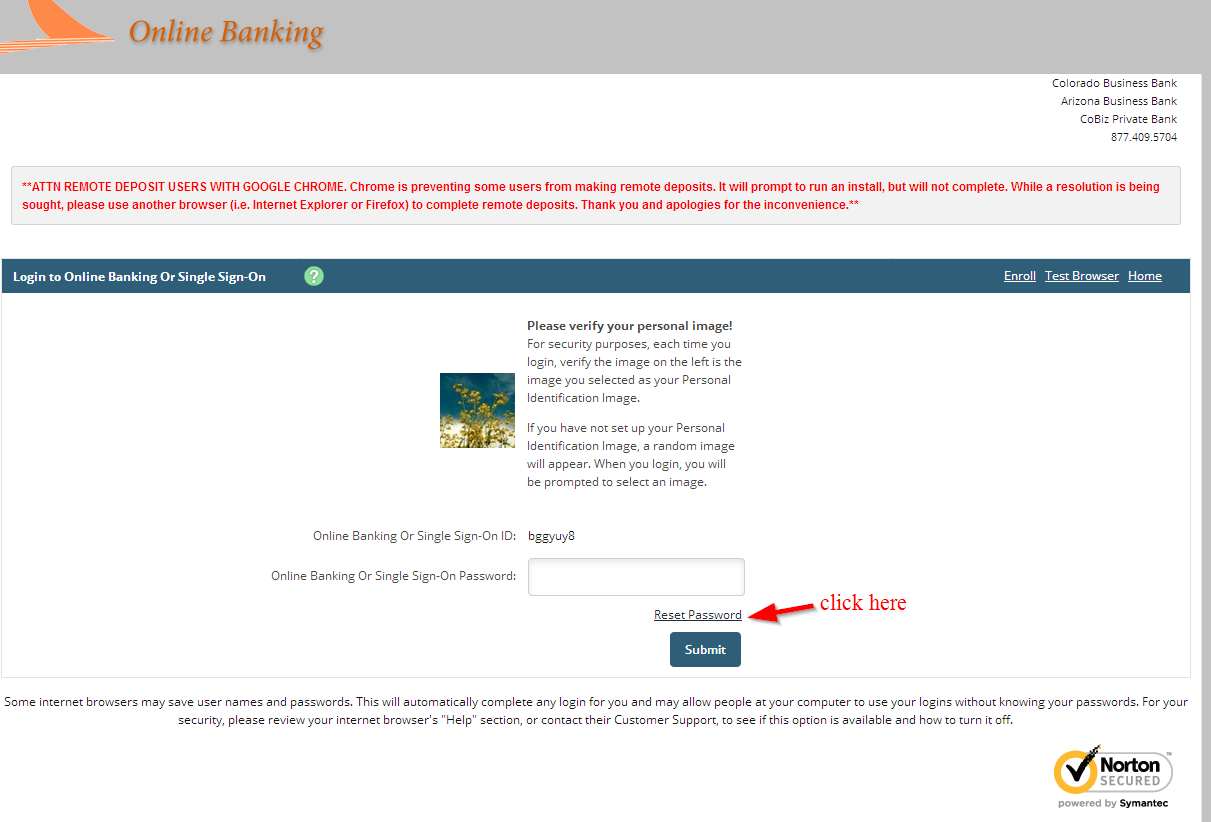 Step 3-Enter your email address on file, single sign-on ID and email subject and click continue to proceed with changing password for your online account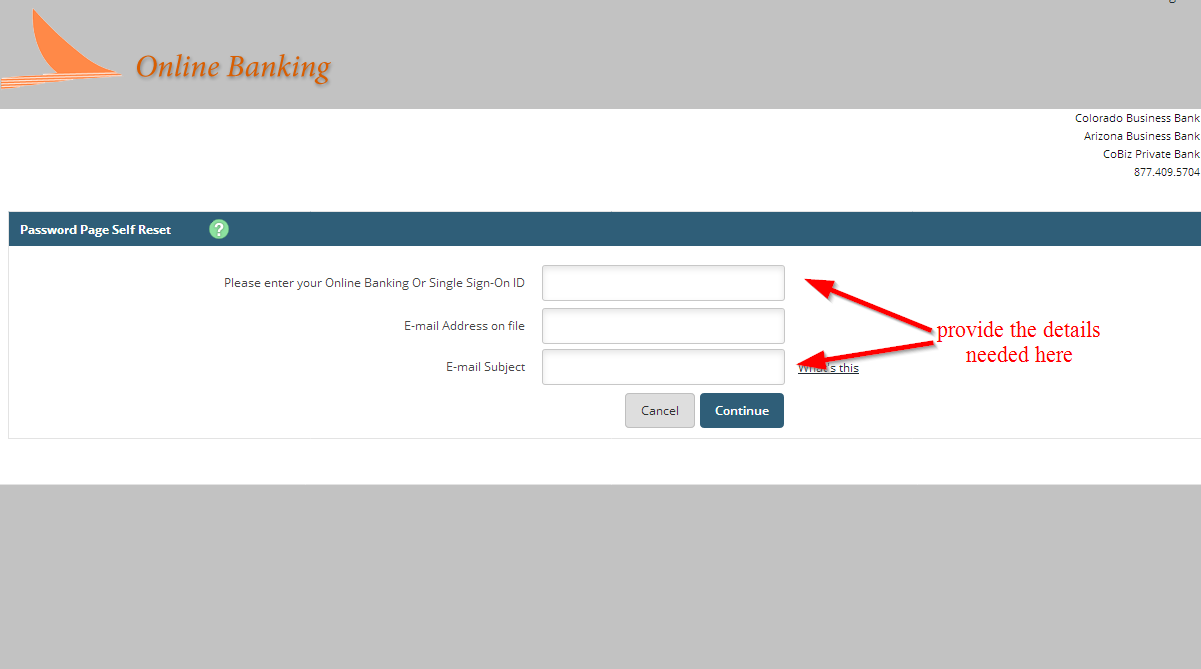 How to enroll
You can easily sign up for the internet banking services provided you have a valid bank account with Arizona Business Bank. You will be required to follow these simple steps to enroll:
Step 1-Click online banking again
Step 2-Press enroll to start the registration process
Step 3-Press I agree after reading the terms and conditions of banking online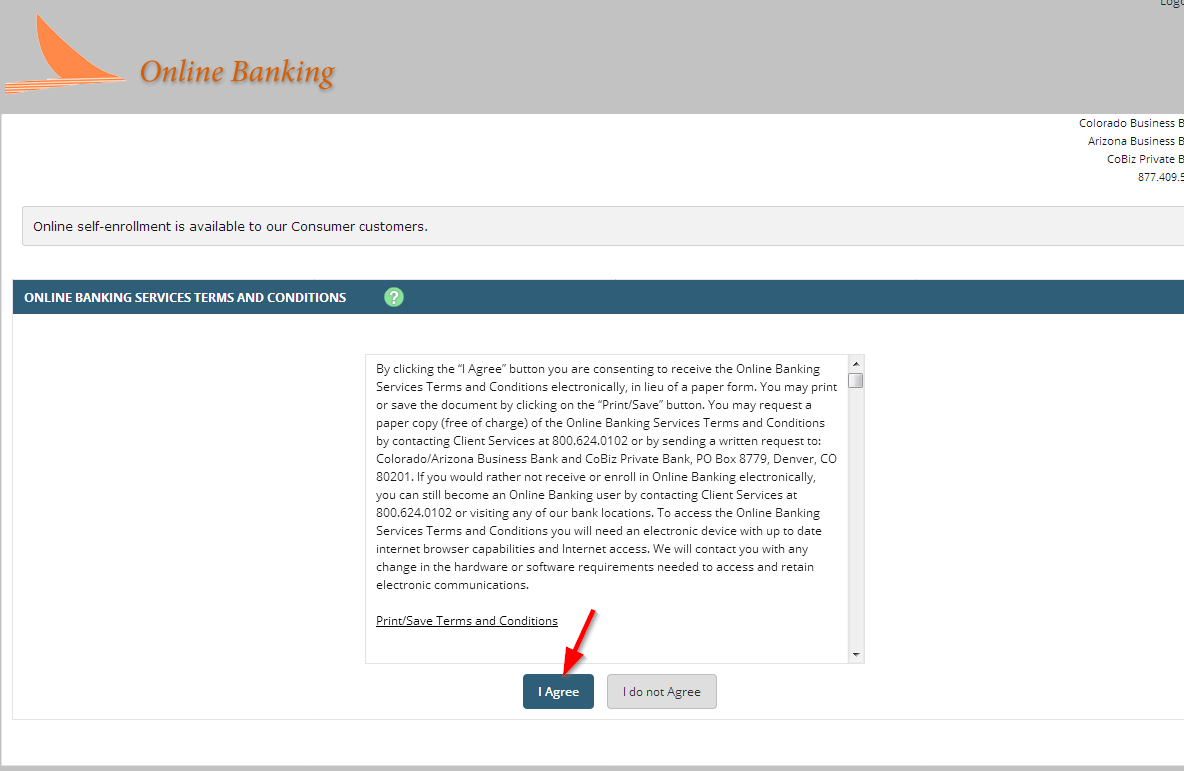 Step 4-Enter your email address, account number and social security number and press continue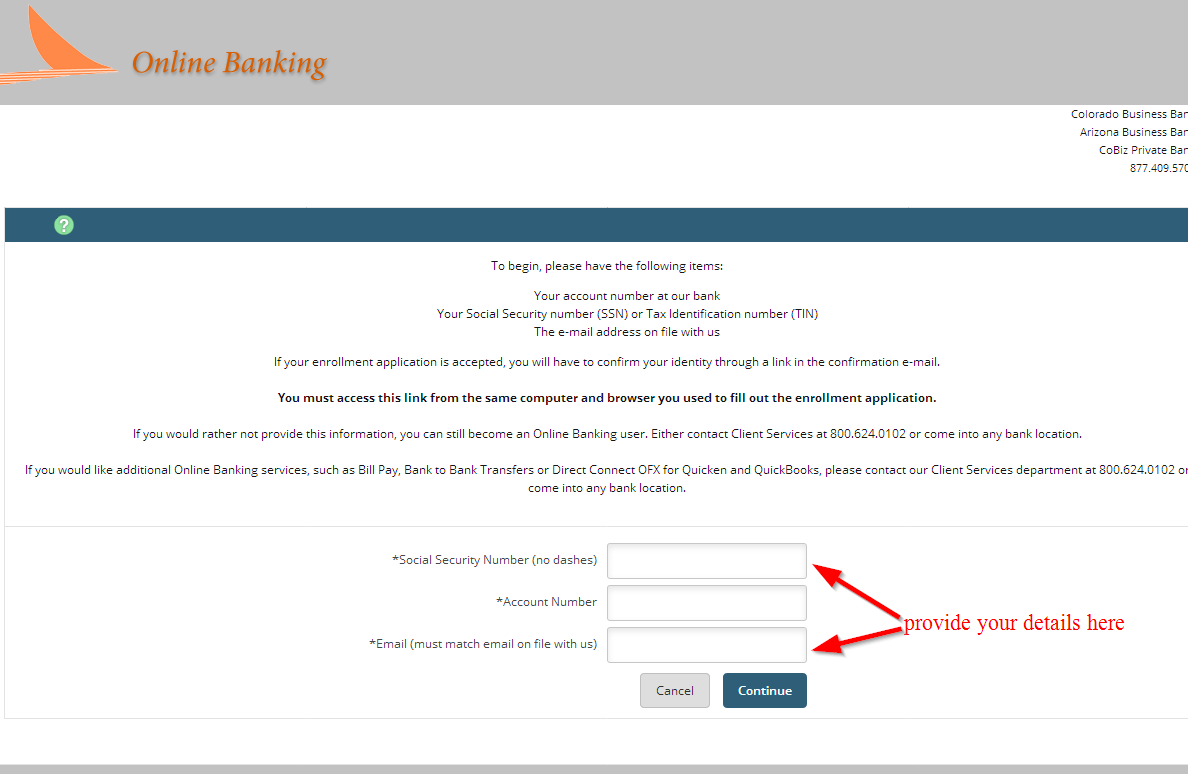 Remember that internet banking services are only available to those who have a bank account with the bank
Manage your Arizona Business Bank account online
Transfer funds between accounts
Contact the bank anytime
View check images
Download check images
Find the nearest branch or ATM
---