Founded in 1866, the Union Savings Bank aims to satisfy the financial needs of its local community. It has 26 branches across major towns in Connecticut and offers internet and mobile banking services, to help improve customer experience.
Website: https://www.unionsavings.com/
Routing Number: 221172241
Swift Code: UNSGUS33
Telephone Number: 1.866.872.1866
Founded: 1866 (157 years ago)
Bank's Rating:
Union Savings Bank is a dedicated and trusted financial institution with its head office in Connecticut. As a full-service bank, it has managed to offer financial resources to help you decide on the kind of financial you need, wealth management, business and personal banking. The online service for its customers is what makes banking and borrowing of funds reliable and easier.
How to log in
The need to access your account over the internet will require you to have your login details with you. You should first be a customer with Union Savings Bank and then enroll for internet banking. The account internet access includes the steps below:
Step 1: Use the link https://www.unionsavings.com/ to access the bank's homepage.
Step 2: Enter username, password and then click the login button to access your personal account.
For the business account login, use the steps below:
Step 1: Enter your access ID and submit.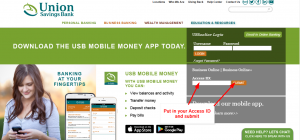 Step 2: Put in your password and click the login button.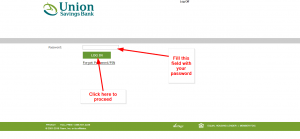 How to get your lost password
A password is a unique one for every account holder. You use it to access your account. Such a code can be lost and if this happens, you will be unable to access your account. Luckily, you can get a new one if you cannot remember it. The process involves:
Step 1: Go to the Forgot Password phrase.
Step 2: Enter user ID and click Next to proceed.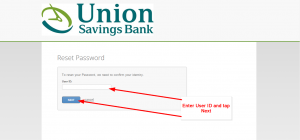 Step 3: Select either call or text to verify your account.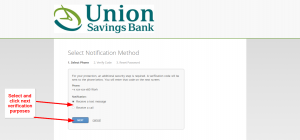 Step 4: Follow the next steps and complete the process to retrieve your password.
For your business account, you can retrieve your password by:
Step 1: Click the Forgot Password/PIN line.
Step 2: Type in your access ID and submit to get your password.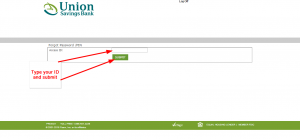 How to enroll
Non-existing customers can register for online banking to manage their accounts online. It provides you with a reliable platform on which you can do just about everything online once you access your account. The process of registering for internet banking involves:
Step 1: Click the Enroll in Online Banking line a shown below.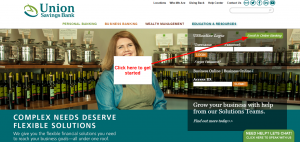 Step 2: Type in your details in the fields and enroll to complete your registration process.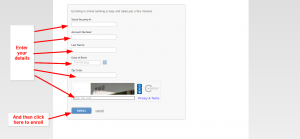 How to manage your Union Savings Bank
Online banking is simpler and secure when compared to traditional banking. It eliminates the queues and struggle of having to access your account manually in person. With online access, you can use your mobile device to perform the following activities:
Live chat with customer support team.
Online access to your account regardless of where you are.
Payment of bills from your mobile phone.
---