Red River Bank provides community banking services and products in Louisiana. The bamk was founded in 1998 and operates as a subsidiary of Red River Bancshares, Inc.
Website: https://www.redriverbank.net/
Routing Number: 065205264
Swift Code: See Details
Telephone Number: 1-800-500-1044
Founded: 1998 (25 years ago)
Bank's Rating:
Red River Bank has taken advantage of the evolving technology to give their customers something more when it comes to banking. With only a few simple clicks, customers can use their online banking accounts to make a payment, check their balance, send money and do so much more. The bank's online platform has an easy to interface that helps customers to easily manage their accounts. This guide will walk you through steps to help you manage your online account, which is linked to your bank account
How to login
Logging in is a process that comes after you have registered already. The bank works to ensure that it maintains the security of its customers, and for that reason, you will only be granted access if you use valid login. Here are steps to login easily:
Step 1-Click https://www.redriverbank.net/ to open the bank's website on your browser
Step 2-Type your user ID in the login section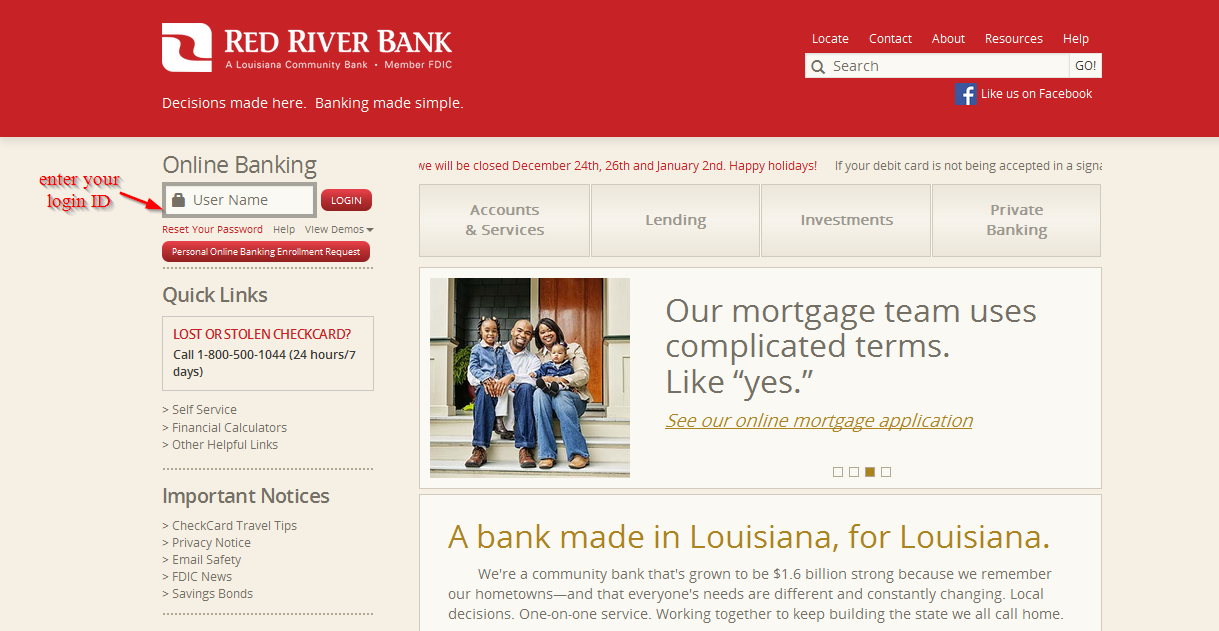 Step 3-Key in your online password
The system requires that you use a valid password to access your account
How to reset your password
As we mentioned above, the system requires that you use valid username to reach the next page which is the password page. Otherwise, you will be taken through security steps to verify that you indeed an account with the bank. Once you have reached the password page, just click the link that allows you to reset your password and complete a few simple steps to retrieve your password.
How to enroll
If you want to access your bank account over the internet then you need to sign up for the online banking services offered by the bank. You should also know that these services are only available to people who have a bank account with Red River Bank. Here are the steps to follow:
Step 1-Find the "personal online banking enrollment requires" button on the homepage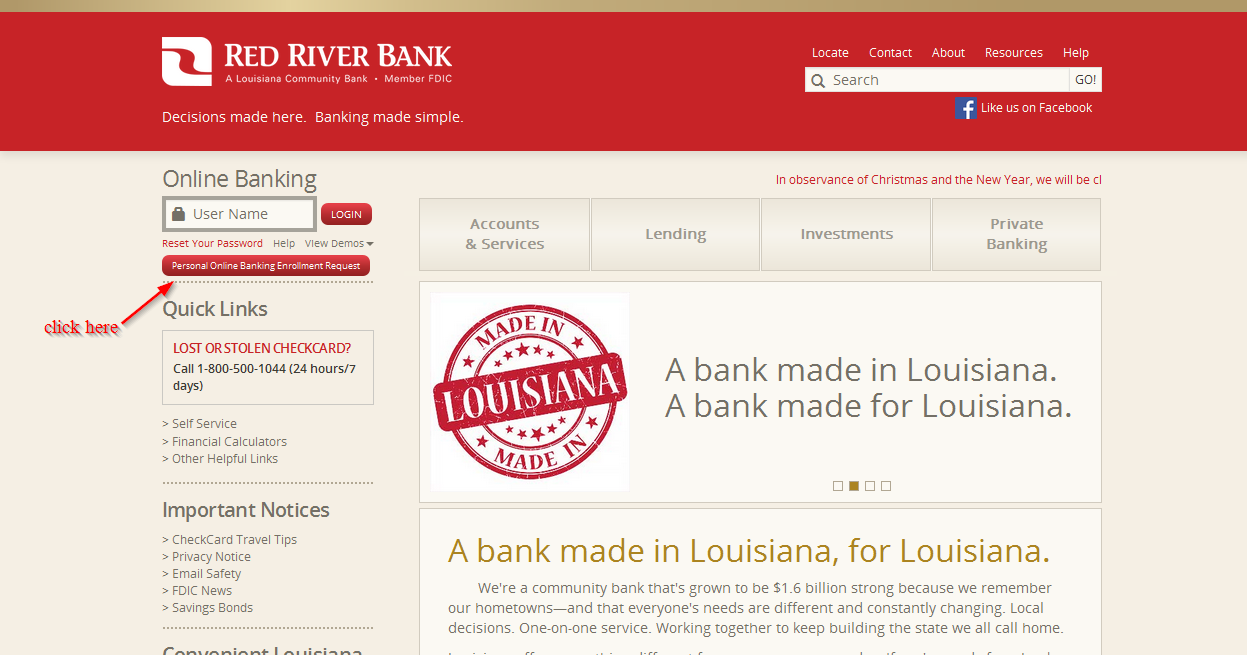 Step 2– Fill in the details that are needed on the page and click "continue enrollment"
You will need to complete a few more steps
Manage your Red River Bank account online
With an online account, you can:
Send money
Pay bills
Check loan and mortgage rates
Access customer support
Check account balance
And so much more