North central Bank provides individual and business banking services. The bank was founded in 1946; it is headquartered in Hennepin, Illinois and works as a subsidiary of Putnam County Bancorp, Inc.
Website: https://www.ncb-ebanc.com
Routing Number: 071113476
Swift Code: See Details
Telephone Number: (800) 866-2265
Mobile App: iPhone
Founded: 1946 (77 years ago)
Bank's Rating:
If you have an account with North Central Bank, you can sign up for internet banking so that you can enjoy financial freedom. In this post, we will be covering the signing up process, as well as the steps for changing your account and enrolling.
How to login
Signing into your online account is shouldn't take up a lot of time if you have reliable internet connection and the correct logins. These are the steps to follow:
Step 1-Open https://www.ncb-ebanc.com/
Step 2-Provide a valid user ID and click login
Step 3-Provide a valid password and click login
How to reset your password
You can reset your password in just a few clicks. This is very simple provide you are a customer and you have already enrolled for online services. The steps to follow have been highlighted below will help to reset your password:
Step 1-Just below the login box, you will see the user ID/Password help link. Click it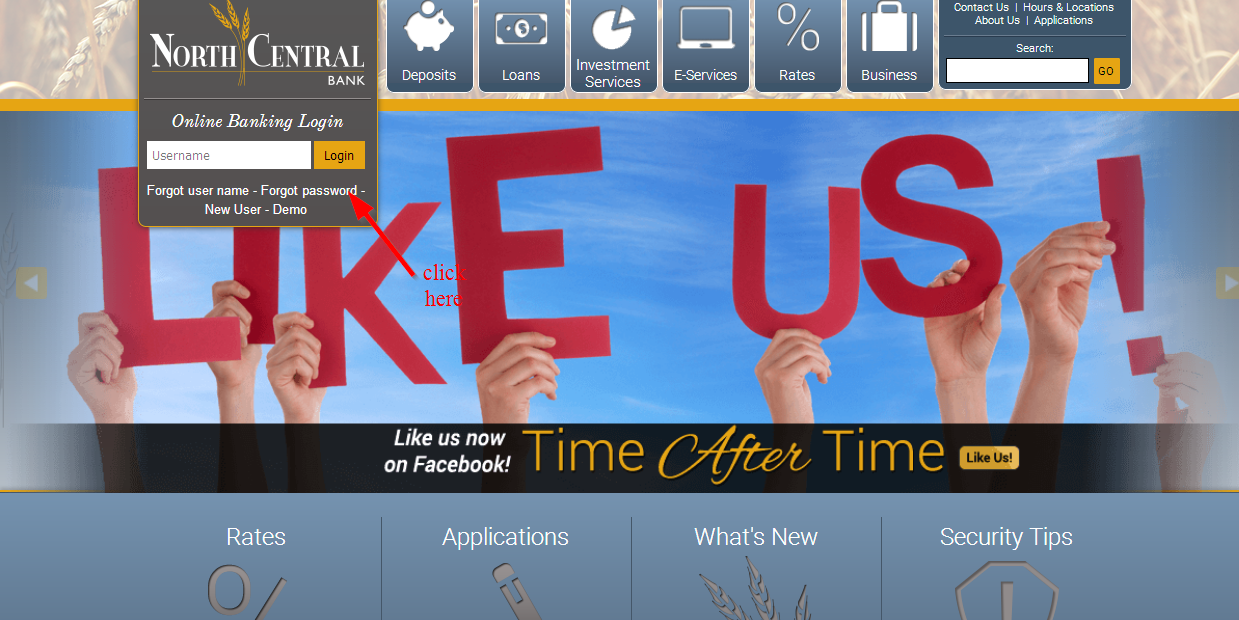 Step 2-Fill the form in the page shown below with accurate information to complete your registration and click submit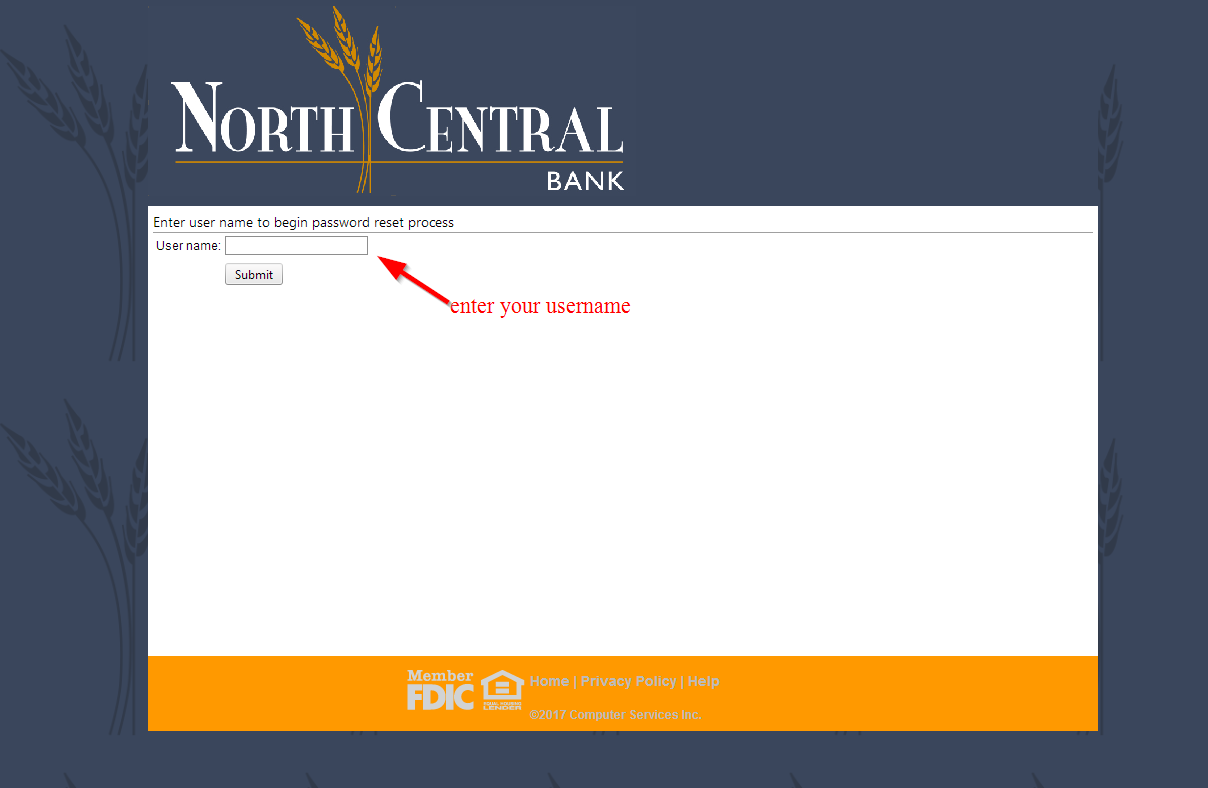 How to enroll
The enrolling process is pretty simple if you are a customer. During this process, you will be asked to provide a few details about your account. Just follow the steps that have been highlighted below to complete the registration process:
Step 1-Go to the homepage and click new user
Step 2-Provide your names, social security number, date of birth, email address, address line, city, ZIIP, state and phone number and click next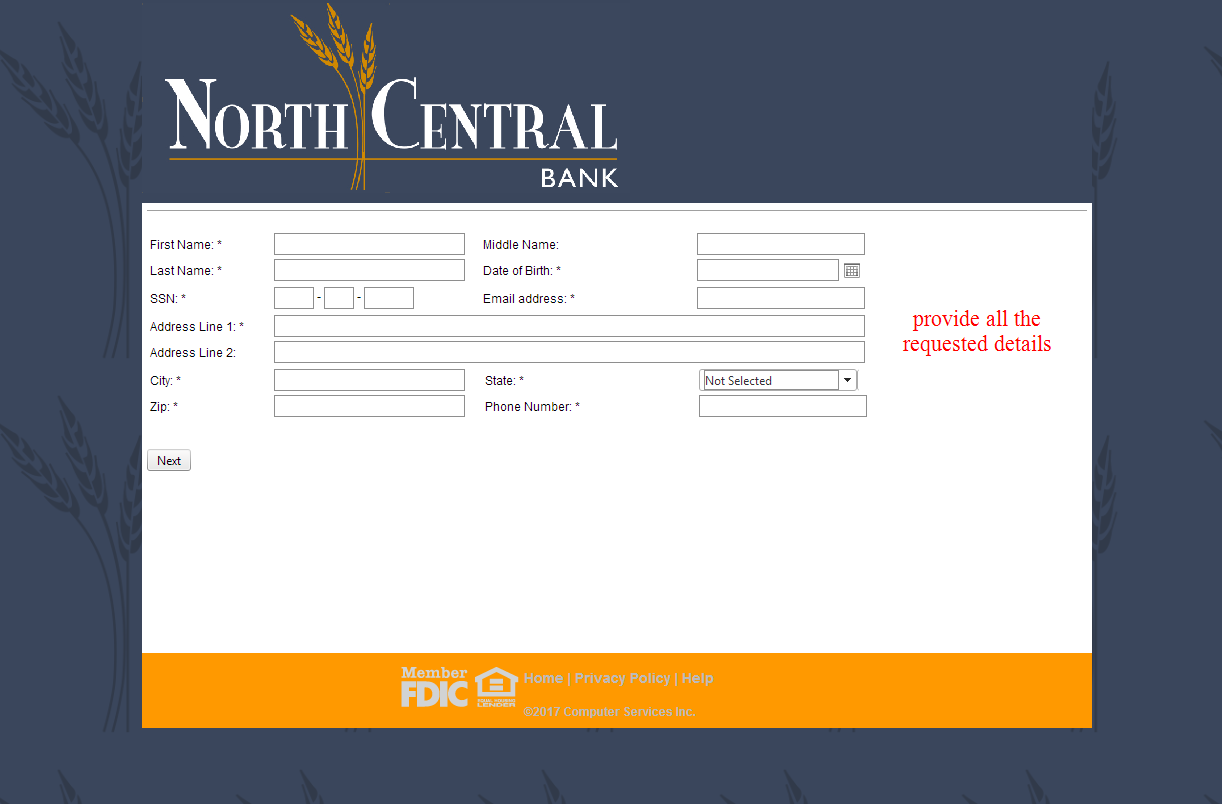 The bank will verify the details that you have presented and then accept your online account. This way, you can login anytime to bank from the comfort of your home
Manage your North Central Bank account online
Transfer funds to other accounts
View your balance
Check your eStatement
Check transaction history
Pay bills online