MariSol Federal Credit Union provides financial services and products to its members. The credit union was formerly known as Maricopa County Employees Federal Credit Union, but changed its name in 2003. The credit union was founded in 1954.
Website: https://www.marisolcu.org/
Routing Number: 3221-7273-9
Swift Code: See Details
Telephone Number: (602) 252-6831
Founded: 1954 (69 years ago)
Bank's Rating:
Marisol Federal Credit Union offers its members a convenient way to access the financial services anytime. Customers can apply for a loan, pay bills, access customer support and do so much more via the internet. And with a mobile app on their smartphone, they can access the financial services even when they are on the go. Continue reading this guide for steps managing your online account.
How to login
The process of logging in simply requires that customers provide the correct login details, which will give then secure access to the financial services offered. Follow the simple steps below:
Step 1-Open https://www.marisolcu.org/
Step 2-Type in your username and password and then press the sign in button
How to reset your password
This usually happens when you are having problems logging in. The process has been made simple by the bank so that you customers who are struggling with logging in can change their passwords anytime. Follow the steps below:
Step 1-Go to the website's homepage and click the forgot password? Link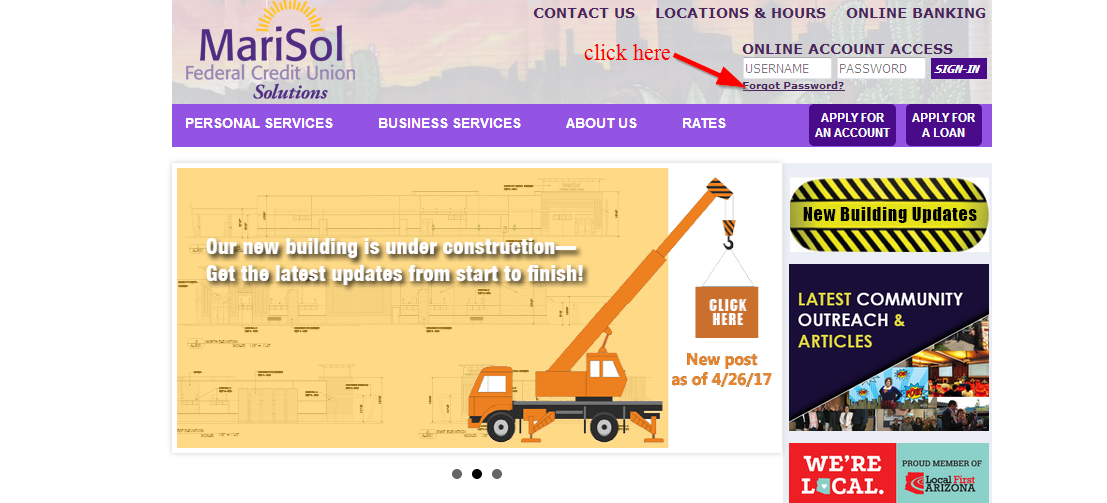 Step 2-Type in your member ID and then click continue to receive a temporary password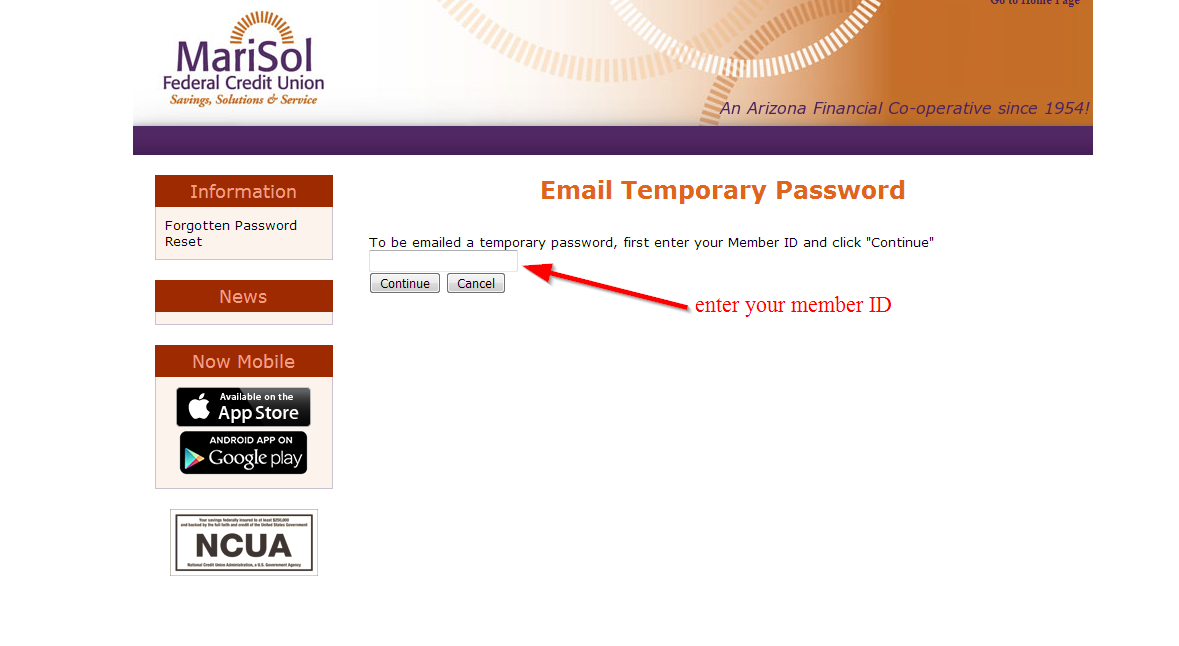 The details you provide here should be correct for you receive a new password
How to enroll
It all begins with enrolling on the bank's website. Thereafter, you can login into the online account anytime to take advantage of the online banking services offered. Unlike most online accounts that allows you to easily sign up for the online banking services, this one requires that you contact them so that they can help you to set up an online account.
You can also find the nearest branch by using the branch locator link found on this page. A representative at the bank will help you to set up with an online account and provide you with temporary logins.
Manage your Marisol Federal Credit Union account online
Transfer funds
Check account balance
View your balance
Access online customer support
Find the nearest branch