Landmark Bank, N.A operates as a bank. The Bank offers business, personal, mobile and online banking services, investments and mortgage loans. Landmark Bank serves customers in the United States.
Website: https://www.landmarkbank.com/
Routing Number: 081500862
Swift Code: See Details
Telephone Number: (800) 618-5503
Founded: 1865 (158 years ago)
Bank's Rating:
Customers who have an account with Landmark Bank can now manage their bank accounts via the internet by signing up for the internet banking services offered. You only need internet connection and computer or even you mobile phone to login. Here is a comprehensive guide to walk you through steps for logging in, resetting your password and registering and online account.
How to login
As we mentioned above, you can easily register an online account with Landmark Bank if you are a customer. You can then login anytime to access your bank account. Here are the steps you should follow to login:
Step 1-Open your web browser and type in https://www.landmarkbank.com/ or click the link
Step 2-Click "internet banking login"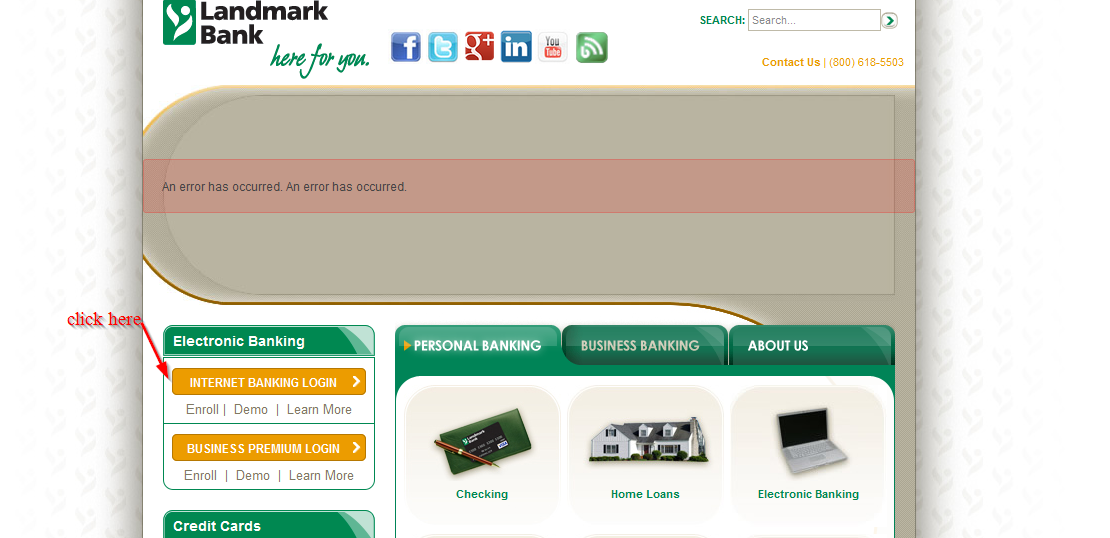 Step 3-Enter your user ID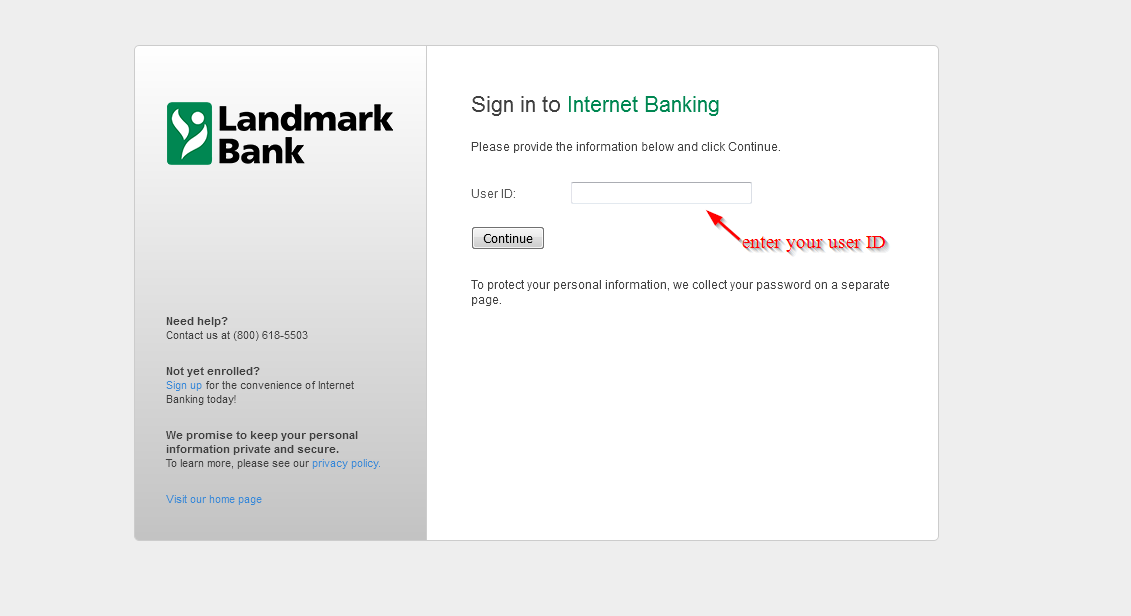 Step 4-Enter your password
You will need to use a valid user ID to access the password page
Forgot your password?
If you can't remember your password, you don't need to panic because you can reset it in only a few simple steps. However, to access the password page here, you will need to use a valid user ID. This is an important security measure that Landmark Bank takes to protect its customers.
We couldn't however get screenshots for this section
How to enroll
You can register an account with Landmark Bank in only a few minutes. These services are only available to people who have an online account with the bank. The steps you will need to follow to enroll are as follows:
Step 1-Go to the bank's Homepage and click 'enroll'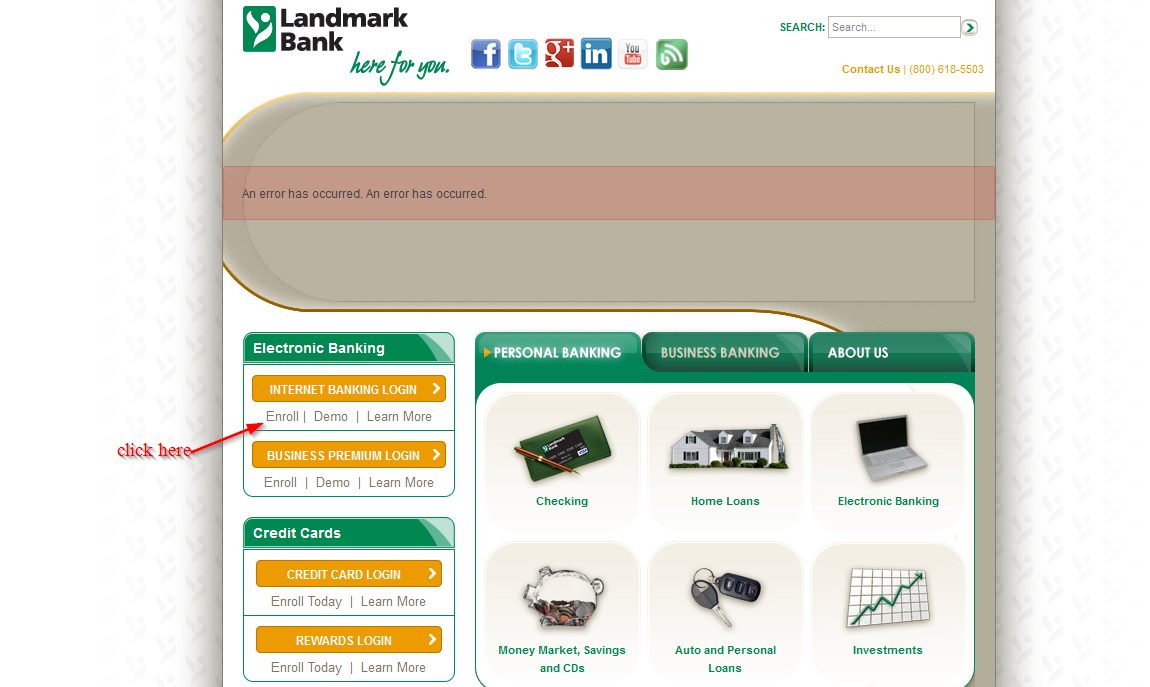 Step 2– Click "enroll now" for internet banking
Step 3– Check the small boxes where necessary and then check the last box to agree the terms and conditions and click "continue"
Manage your Landmark Bank online account
There are many benefits of having an online account with Landmark bank. These advantages include:
Make payments anytime, anywhere
Check your account balance anytime
Check your transaction history
Online customer support