Commercial Bank of California offers individual and business banking services. The bank was founded in 2003; it is headquartered in Irvine, California and works as a subsidiary of NCAL Bancorp.
Website: https://www.cbcal.com/
Routing Number: 122243596
Swift Code: See Details
Telephone Number: 1-800-500-1044
Mobile App: See Details
Founded: 2003 (20 years ago)
Bank's Rating:
Commercial Bank of California allows its customers to access banking services from anywhere. All they are required to do is to register for internet banking. This post will be showing you how to easily sign into your online account, change the password for your online account when a need to do so arises and also sign up for internet banking.
How to login
This is a very simple process that will require you to provide valid login details in order to access your account. These are the steps you need to follow to sign into your online account:
Step 1-Open https://www.cbcal.com/
Step 2-Click login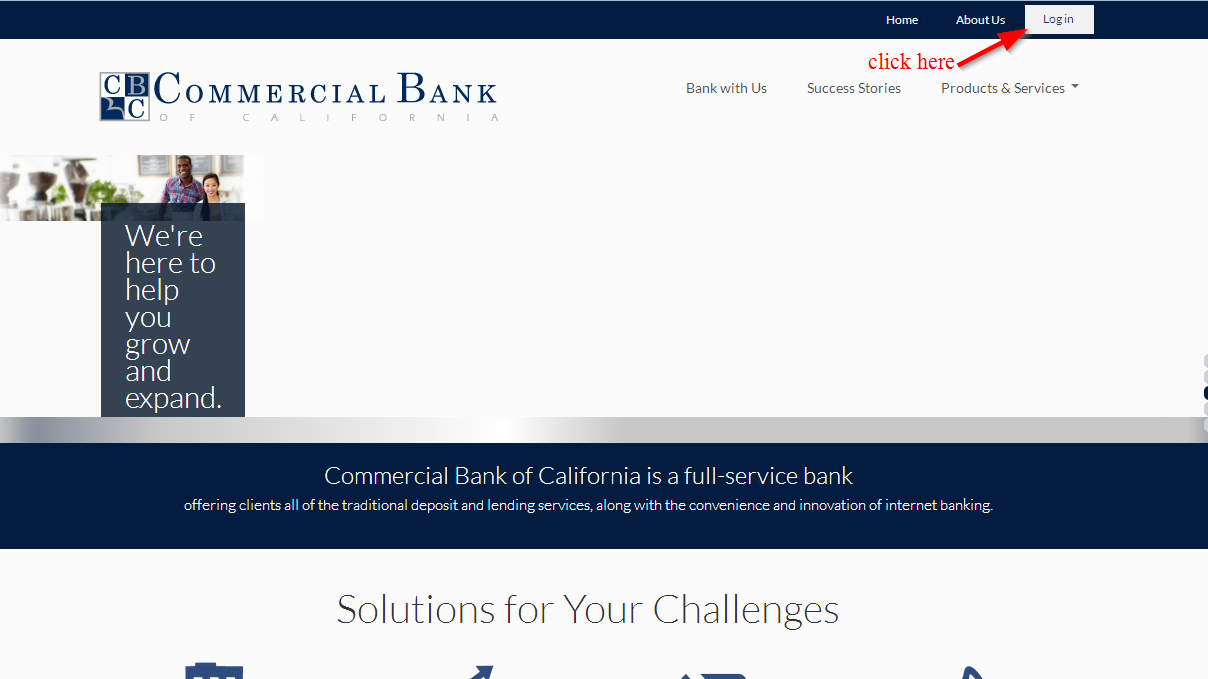 Step 3-Choose either Personal eBanking, Business eBanking, Commercial BankExpress Remote Deposit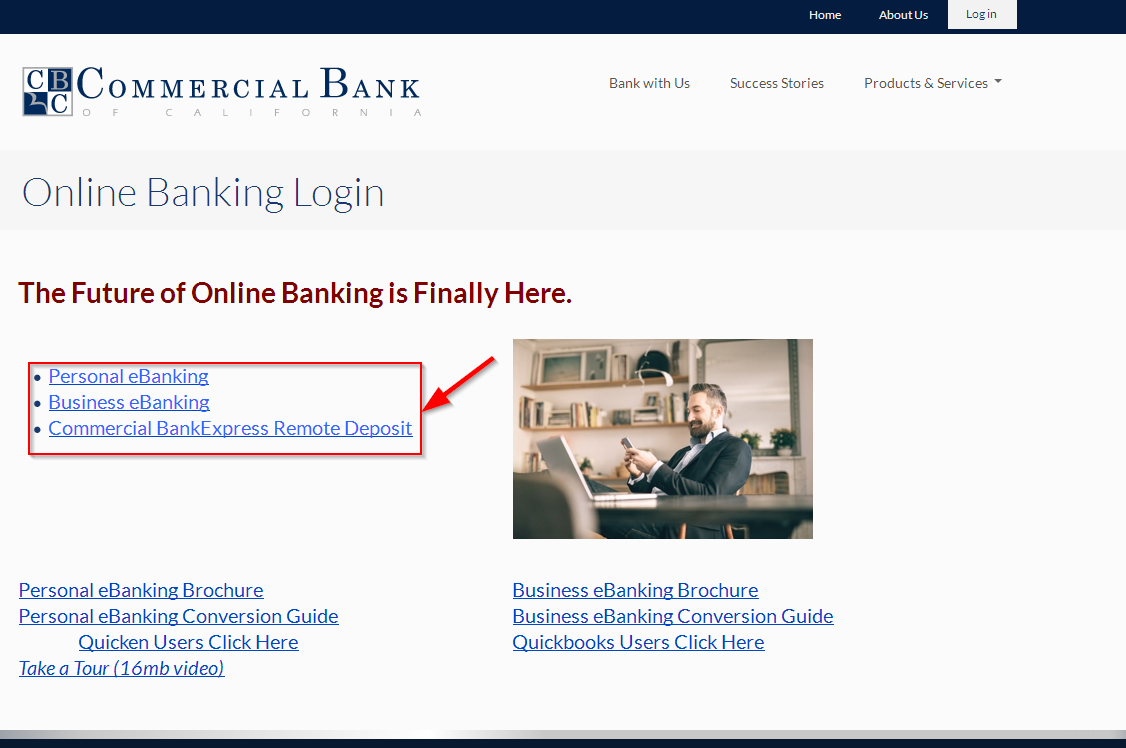 Step 4-Type in your user ID and continue
Step 5-Type in your password
How to reset your password
For those who have a problem change passwords for their online accounts, they can change their passwords anytime so that they can continue to access the banking services. However, you must be able to use the correct user ID so that you can be granted access to the next page where there shall be a link to change your password.
How to enroll
In order to enroll, you are required to simply provide details that will help the bank to identify you as an account holder. The registration process is very simple and shouldn't actually take much time. Follow the steps below to sign up:
Step 1-Follow steps 2 and 3
Step 2-Click sign up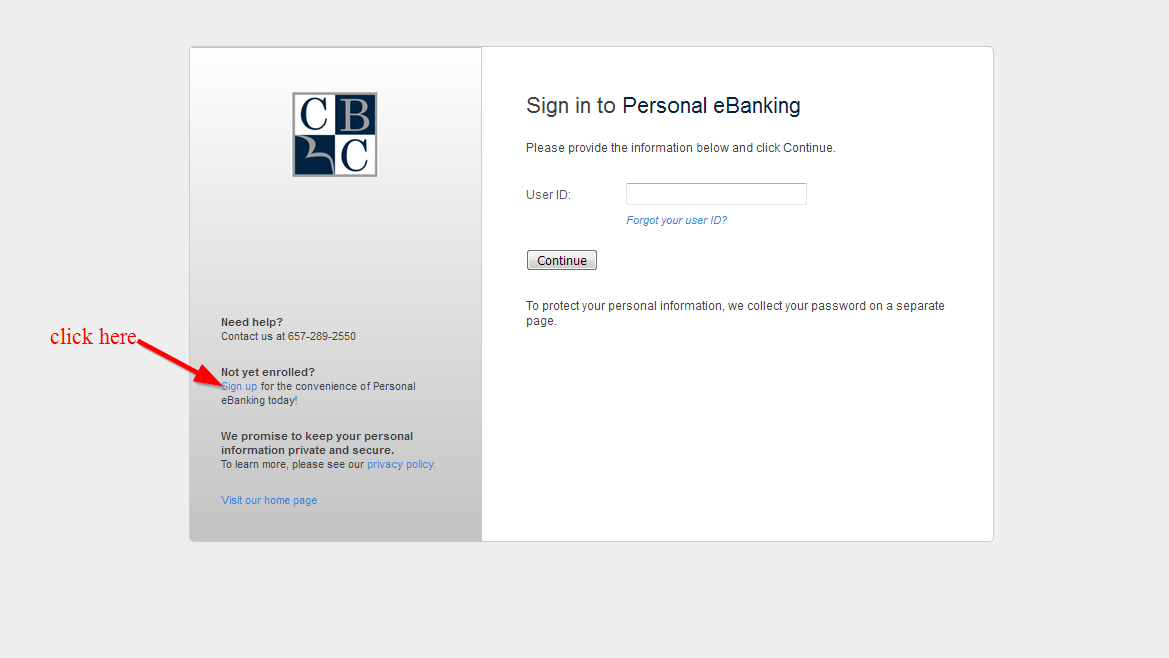 Step 3-Check the boxes where necessary, read the online banking disclosure, tick the box to confirm that you agree and then click continue
Manage your Commercial Bank of California account online
Transfer funds between accounts
Check balance
Access customer support
View transaction history
Open an account online
Find an ATM or branch that's near you
Download your check images
---