Adams community bank works as a state chartered bank in Massachusetts. The bank was founded in 1869 and is headquartered in Adams, Massachusetts
Website: https://www.adamscommunity.com/
Routing Number: 211871523
Swift Code: See Details
Telephone Number: +1 413-743-0001
Founded: 1869 (154 years ago)
Bank's Rating:
Adams Community Bank has made its website safer for customers to login anytime to access their money. Customers can deposit checks, transfer money and so much more on a safe platform. There are also mobile apps for customers to download on their smartphones. Continue reading this guide for steps on how you can easily manage your account at the bank online.
How to login
Here, you will only need to provide your login details. If these details are correct, you will easily navigate to your online account. Follow the steps below to login:
Step 1-Open https://www.adamscommunity.com/
Step 2-Enter your user ID on the top right corner of the website. See the image below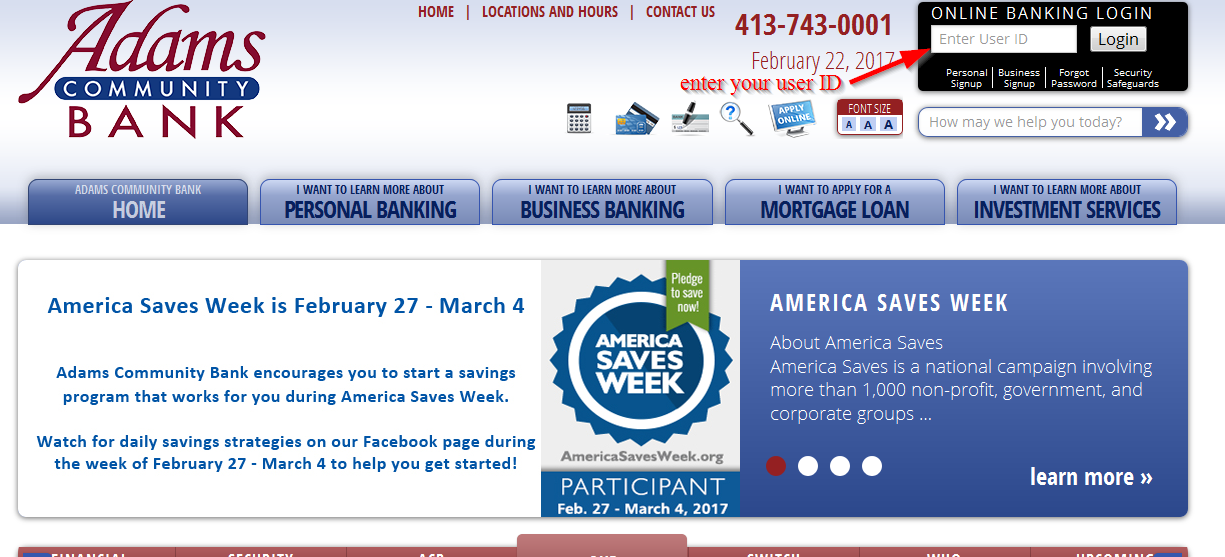 Step 3-Make sure that the image shown is your image before enter your password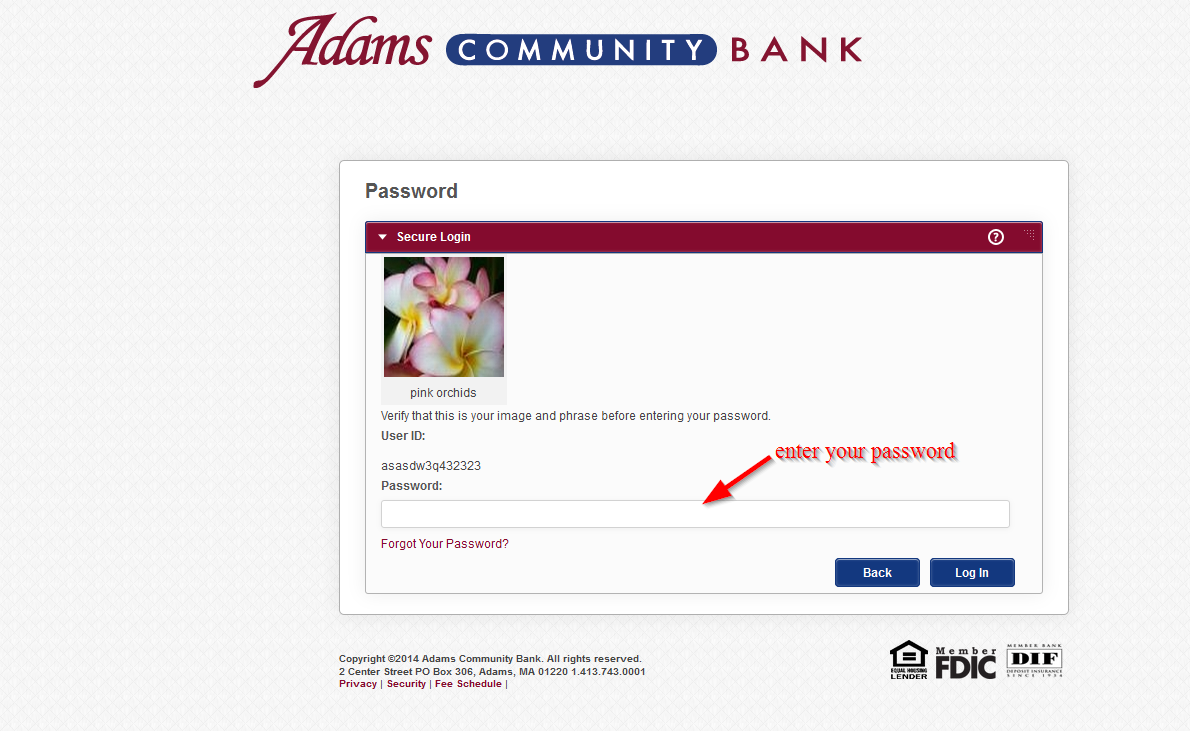 How to reset your password
If either of your login details, that's the user ID or password, are incorrect, you won't be able to access you account on the website. But you can reset your password. Just follow these steps:
Step 1-Find the forgot password link on the homepage just below the login box and click it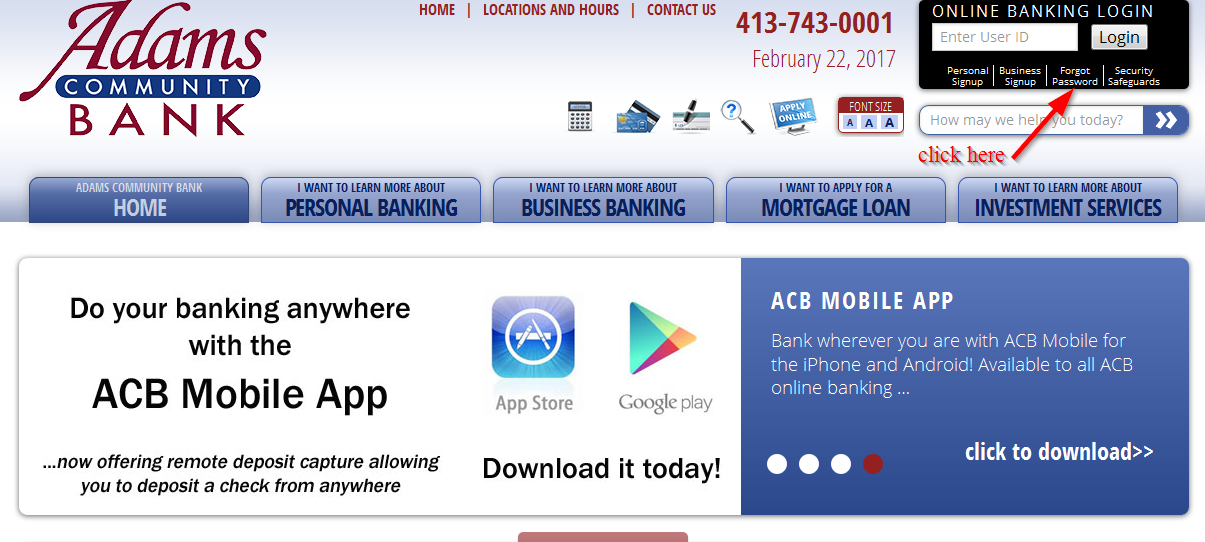 Step 2-Provide valid user ID, social security number, first name and last name, zip code, email address and home phone number and click submit to continue.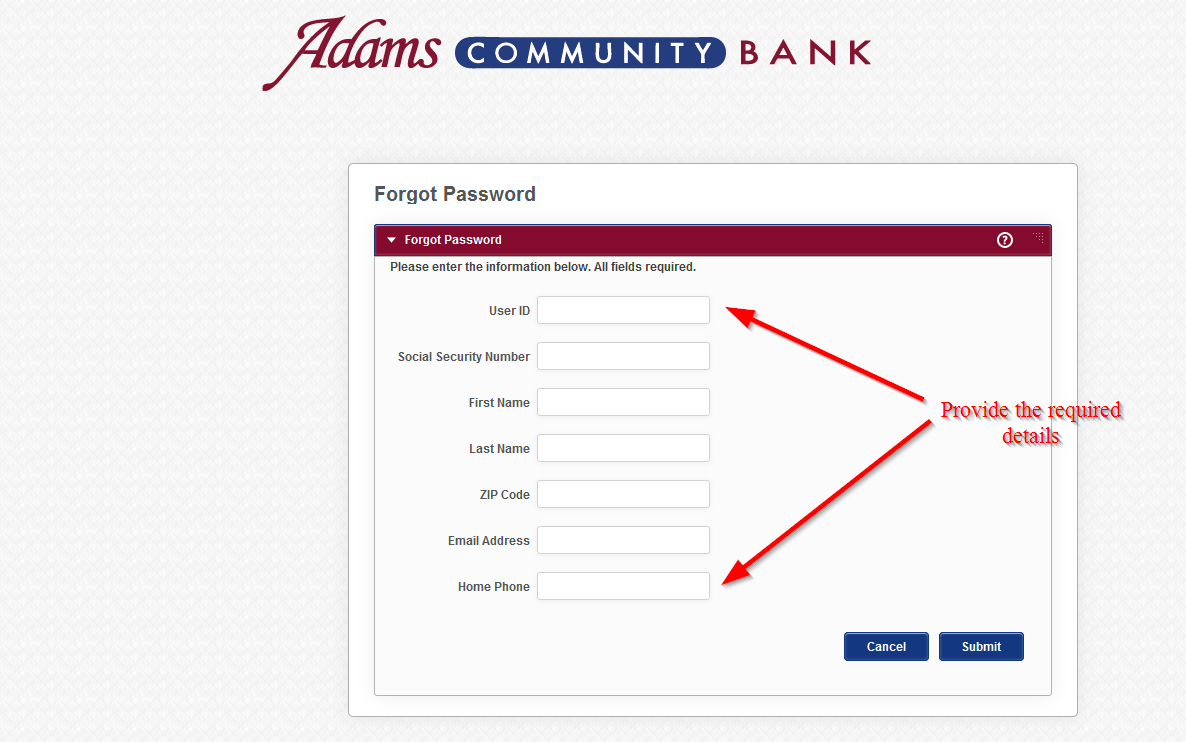 How to enroll
If you want to have an online account with the bank then you will need to register on their website. The process of enrolling is very easy since all that customers need to do is to provide a few bank account details to proceed. Here are the steps you should follow:
Step 1-Just below the login box, you will see two links (personal sign up and business sign up). Click the one you want to enroll with.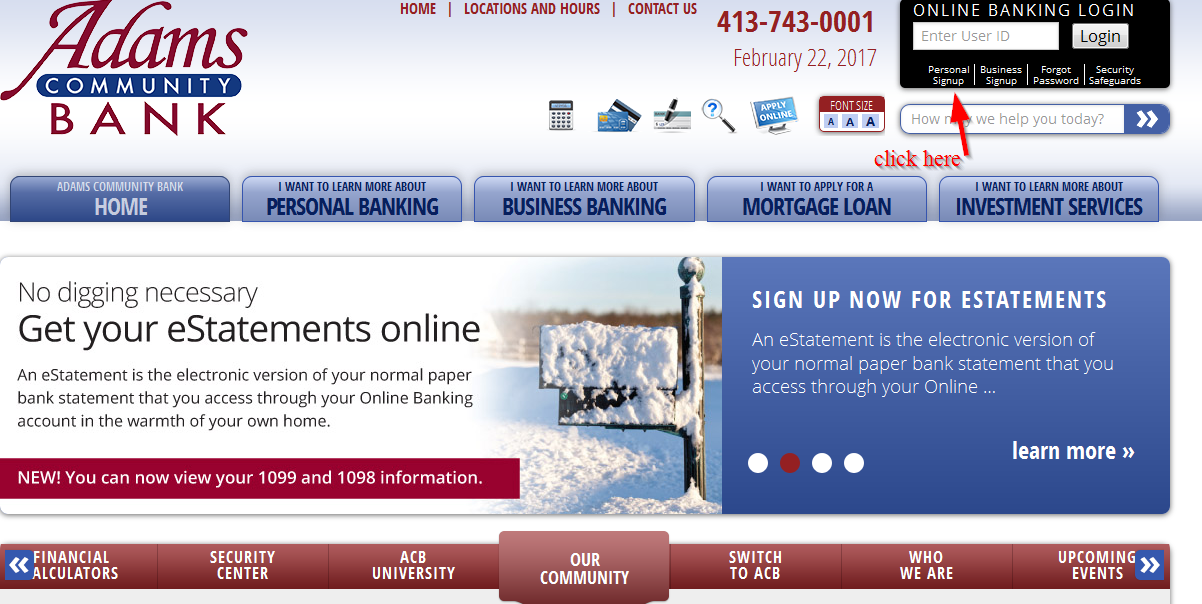 Step 2-Read the terms and conditions in the PDF file and click I accept the terms of this agreement
Step 3-Provide the details that are needed in the page and click submit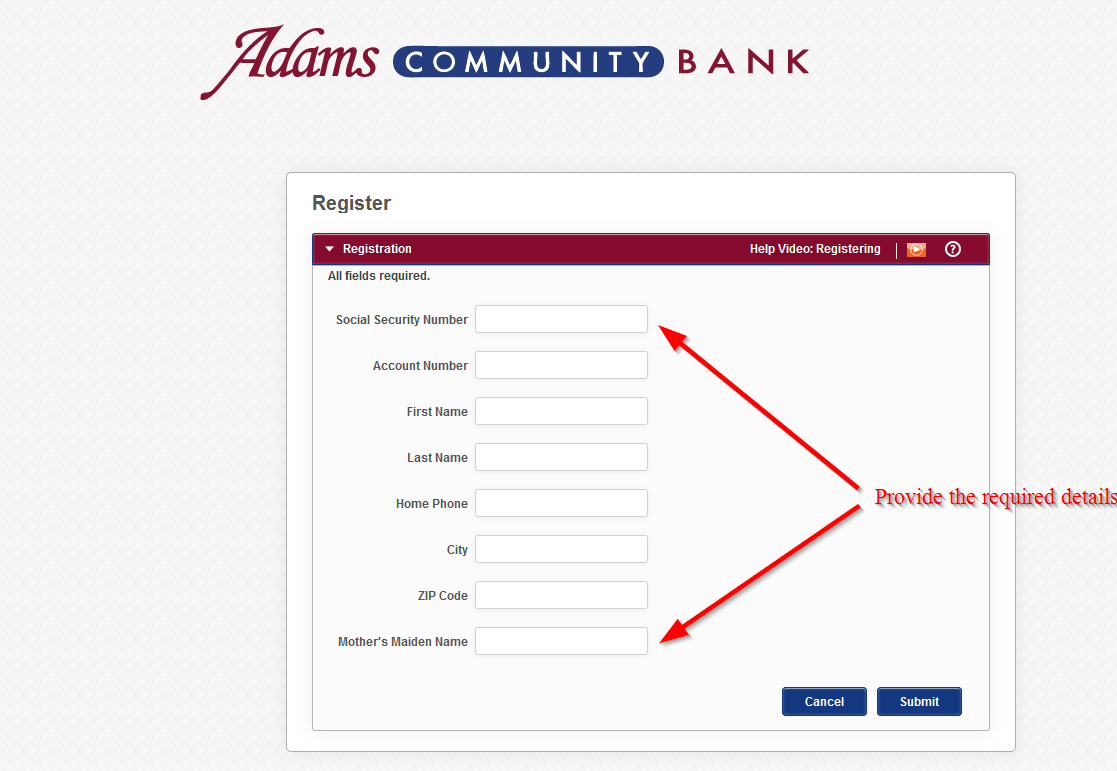 Manage Adams Community Bank account online
Check account balance
View your eStatement
Access customer support
Find the nearest location for ATM/branch
---